Save the date! AIBD Summer Conference in Atlanta!
Summer is coming quickly, which means the AIBD Summer Conference, and American Residential Design Awards gala dinner, will be here before you know it.
This year, the conference will be in Atlanta, Georgia, on August 10th and 11th. The event will be held at the Georgia Tech Hotel and Conference Center on both days.
Friday evening, August 11th, will be The American Residential Design Awards gala dinner at the Academy of Medicine.
Make sure you download the free AIBD smartphone app, available on both the Google Play store and the iOS App store. You'll receive a notification when registration is open.
For more information about this conference and our other conferences, check out the AIBD website.
---
2017 UCM Design & Build Day has sold out!
The 2017 UCM Design & Build Day is sold out and registration is officially closed.
Over on the AIBD Blog, we have some cool statistic such as the amount of student registrations, how many will be attending sessions, and a quote from the AIBD UCM Student Chapter Preside, Alix Calon.
Design & Build Day will take place on April 4, 2017 at the University of Central Missouri in Warrensburg.
For more information visit the AIBD Blog.
---
Registration is open for Design & Build Day at Weber State!
AIBD is expanding next month's Design & Build Day (D&BD) to include the Weber State University.
This will be the first year that Weber State University hosts their own Design & Build Day, following in the footsteps of University of Central Missouri.
This year's session topics include: Intelligent 3D Modeling, Net Zero Homes, and a tour of Utah's first Net Zero Community.
You can view the entire schedule here.
Design & Build Day will take place on April 6, 2017 at Weber State University in Ogden, Utah.
Sign up for the event today! Click here: http://AIBD.org/Weber.
For more information about Design & Build Day, as well as our other conferences, visit www.AIBD.org/conferences.
Contributors:
American Institute of Building Design ~ College of Fellows
International Code Council
SoftPlan
BIM6x / Graphisoft / Archicad
CadSoft
Steve Humbert Designs
Residential Design Solutions
Huckabee & Associates
Hake Custom Design
Sherri L. Weaver Design
---
What makes a successful design awards program?
You!
As always, the goal is to expand the American Residential Design Awards (ARDA) program. That is, expand its reach throughout the industry and the number of volunteers helping make that happen.
If you are interested in being a part of the ARDA executive team, there are two ways to participate, either by continual support or small task participation.
Continual support would entail weekly or semi-weekly phone meetings inclusive of planning, reviewing progress, support for judging and presentation preparation, etc.
Small task support would be data entry for expansion on contact list, physical support at Summer Conference, short term marketing projects.
By volunteering you will not affect your ability to participate as an ARDA entrant.
For more information, please contact Committee Chairperson Karen Kassik-Michelsohn at Karen@MandDconst.com or 407-468-6150.
---
Save the Date: Jacksonville RIPPLE, March 29.
Mark your calendar for the area's first Residential Industry Professional People Lunch & Education (RIPPLE) event.
Attend, receive an hour of relevant industry education and help AIBD explore the potential for a chapter in Jacksonville, FL.
Lunch menu will include: mixed green salad, Caesar salad, Ravioli al Pomodoro, and Fettuccini Alfredo. Please let us know if you have any food allergies or conditions. If you haven't already, RSVP TODAY so we can give Buca di Beppo an accurate head count.
Lunch sponsor and presenter is Owen Gechter of Smart Vent, foundation flood vents. Learn how to easily lower your clients' insurance costs…substantially! In addition…
Learn how to describe floods, floodplains, and the potential hazards to buildings.
Explain the differences between wet flood proofing and dry flood proofing techniques.
Idenityf regulations, codes, and standardsa as they relate to sustaining foundations in flood hazard areas.
Analyze the role of building compliance in securing lowering flood inruances rates and what mititgation solutions are available.
There is great potential for AIBD's sixth chapter in Florida if there is a need and the industry professionals in that area are interested in maintaining one. Answering those questions is the primary purpose of this complimentary lunch event.
Date: Wednesday, March 29, 2017
Time: 12:00 to 2:00 pm ET
Location: Buca di Beppo, The Avenues, 10334 Southside Blvd, Jacksonville, FL 32246
Cost: Complimentary
RSVP: info@AIBD.org or 800-366-2423
One complimentary first year of AIBD membership willbe awarded to someone in attendance who isn't already a member.
---
AIBD Palm Beach Chapter Meeting for March
Our chapter leadership has decided to vary from our normal 3rd Friday of the month meeting schedule in favor of having everyone attend the Town of Jupiter's educational sessions and lunch on March 31st. Please download the event brochure and RSVP today.
Seminar features:
8 AM – 9 AM: JCDS Training – How to submit a permit, pay fees, and check the status of a permit.
9 AM – 10 AM: Building Planning & the Florida Code Residential Volume Chapter 3
10 AM – 12 PM: Construction Laws & Rules Update
Lunch to follow.
---
Central Iowa Chapter meeting scheduled for April 2017.
Friday, April 21 11:30 – 1:30 CDT
Topics of discussion to be announced. Lunch will be provided by Windsor Windows and Doors. There will be an optional tour after the meeting.
---
Upcoming Cadsoft events: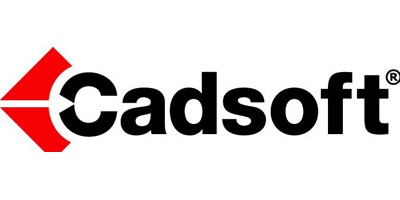 Webinar: Quotes and Quantities
Learn how to customize your quantity information to incorporate extra elements and create formulas to achieve customized quantities.
When: March 28, 2017 @ 1:40 pm – 2:40 pm (Eastern)
Where: Online
Cost: Free
---
Webinar: Remodel Design
Learn how to customize your Catalog to include elements you use for remodeling.
When: April 4, 2017 @ 2:00 pm – 3:00 pm (Eastern)
Where: Online
Cost: Free
---
San Diego Envisioneer Beginner Training Class.
June 27, San Diego, CA.
Learn how to build a BIM model and extract the working drawings, renderings, bill of materials and RESchek data from it. A full day of learning. The day before the PCBC show. Register here.
Dallas Envisioneer Beginner Training Class.
August 1, Dallas, TX.
Learn how to build a BIM model and extract the working drawings, renderings, bill of materials and RESchek data from it. A full day of learning. The day before Sunbelt Builders Show. Register here.
Nashville Envisioneer Beginner Training Class.
October 24, Nashville,TN.
Learn how to build a BIM model and extract the working drawings, renderings, bill of materials and RESchek data from it. A full day of learning. The day before the Remodeling Show. Register here.
---
Upcoming GreenHome Institute webinars (free)!
A Building Framework for the All-Renewable Energy Future – Free CEU Webinar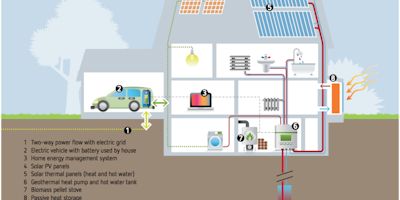 This webinar discusses how the classic, Plus, and Premium Passive House building standards allow buildings a smooth transition to All-Renewable Energy. The newly revised standards allow for equitable accounting for all building types, without penalizing urban desnity and other common "green" penalties.
This course is aimed at anyone working on carbon reduction strategies for buildings at both local and regional levels.
You'll learn…
Why Primary (or Source) Energy matters when calculating the carbon footprint of your project.
Why 'Net Zero' site energy is not the same as 'Net Zero' Source energy.
How electricity generated in one region may have a higher carbon footprint than the same amount of electricity generated in another.
And more!
When: March 29, 2017, 12:00 pm – 1:15 pm (Eastern)
Where: Online
Cost: Free
---
EZ Retrofit- A Free Energy and Water Audit Tool for Multifamily Buildings – Free CEU Webinar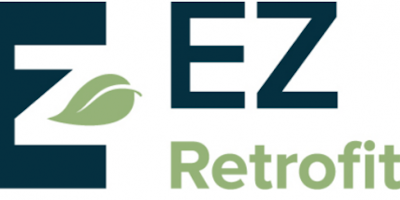 EZ Retrofit is a free, do-it-yourself Excel-based audit tool that gives auditors and multifamily property owners and managers an easy way to identify cost-effective energy and water efficiency upgrades. It can be used for small to medium-size multifamily properties in any climate zone.
You'll learn…
How to assess multifamily housing safely to reduce energy and water costs prior to improvements
How to access free tools to do self-assessments in-house or with a professional energy inspector to ensure a healthier building
How pre- and post- energy testing fit into green building goals for the welfare of affordable housing tenants
Where to get more resources to do cost-effective retrofits that reduce emissions
And more!
When: April 12, 2017, 12:00 pm – 1:15 pm (Eastern)
Where: Online
Cost: Free
---
Welcome new AIBD members!
Please help us welcome those who joined or rejoined AIBD this past week.
Joseph Mareci
Ivan Reed
FL
OH
Associate
Professional
We are pleased you have chosen AIBD as a resource for professional and personal growth. Membership provides technical information, advocacy, professional networking opportunities, as well as participate in programming sessions offered at various conferences throughout the year. All designed to help advance your career.
Visit "SearchHomeDesigners.com" to reach out and exchange information with other professionals in the building designer industry supporting the AIBD mission.
---
Enroll in the AIBD UPS Savings Program today.
In addition to a comprehensive portfolio of transportation services, UPS experts can help you design and implement a leaner, greener supply chain.  From running a more efficient business to adopting sustainable packaging, UPS' deep knowledge helps you save money and eliminate waste at every step.
Seamless global air and ground small package network
UPS® Ground Freight Network (LTL/TL)
One Driver Advantage
Integrated shipping, tracking and billing technology tools
Sustainability solutions
Enroll now in the AIBD UPS Savings Program and receive sizeable savings at http://www.savewithups.com/aibd.
---
AIBD Members Save up to 30% on PC Products from Lenovo

Everyone needs authentic and reliable technology to turn to when completing a project in the office, participating in a meeting on the go, or finishing an assignment at home. Or perhaps you're looking for a durable, functional computer for casual use at home or school use for your kids.
Whatever your needs, you can take advantage of discounts on the entire line of reliable, high-quality, secure and easy-to-use technology products from Lenovo, a global leader in the PC marketplace. Save up to 30% off the everyday public web price of laptops, tablets, desktops, all-in-ones, workstations, servers, accessories and more. This includes savings on top products, such as the award-winning ThinkPad notebooks and innovative multimode YOGA tablets. So, whether you need a technology boost at work, a device to stream your favorite TV show, or a tool to help with homework, Lenovo has you covered.
AIBD members also receive:
Free ground shipping on all web orders
Monthly limited time special offers
Access to energy-efficient green technologies
Award-winning service and support before, during, and after your purchase
For more information and easy ordering:
Call: 1-800-426-7235, ext. 3569 (M-F: 9am – 9pm EST, Sat: 9am – 6pm EST)
Visit: lenovo.com/lsp
Be sure to check the website often – special offers change frequently.
Innovation never stands still – and neither should your technology. Experience the Lenovo difference today!
---
Air Vent Inc. Ask The Expert seminars are coming to a town near you.
Air Vent Inc. are bringing their "Ask The Expert" seminars to cities all over the USA, and there's bound to be one near you.
You'll learn…
How to avoid obvious installation mistakes
How to sell your services the right way
What code violations will follow your whole career
And much more!
These are technical seminars, not sales presentations.
AIBD, AIA, NARI, A.I.I., NAHI, RCI and ACHI members can receive CE credits by attending seminars.
There were 30 seminars around the country, but there are only 2 left now, so click here to locate the one that's nearest to you.
These seminars run from January to March 2017.
March's upcoming seminars will be:
Malvern, PA – Wednesday, March 29, 2017
Norfolk, VA – Thursday, March 30, 2017
---
Humor for your Monday!



This week's comic is by Roger Penwill of England.
Mr. Penwill has been a full-time professional cartoonist since 1999, following an architectural career in London. He was one of the first UK cartoonists to convert to producing fully digital artwork and was instrumental in promoting its acceptance in other countries.
For more information on Mr. Penwill or his comics, click here to check out his website.
---
---
CLICK HERE and to learn more about AIBD events!