AIBD President working to increase membership benefits.
A message from AIBD President Kevin Holdridge:
I recently had a great meeting with California Institute of Building Design (CaIBD) President, Jim Madsen and his Board of Directors, in an effort to increase membership benefits and added member value. I am pleased to sign this memorandum of understanding with the CaIBD as it will encourage CaIBD members to attend AIBD functions and vice versa. In signing this agreement, CaIBD has also agreed to using NCBDC as it's certifying body. AIBD will continue to build strong allies with like minded professional organizations for the overall benefit of our mission, to enhance, develop, educate, and promote the value of the residential design professional.
---
Register for AIBD Spring Conference, today.

You will be glad you attended AIBD's highest attended quarterly conference.
This year's educational program includes presentations on how to use drones in construction, 3D modeling to sell your projects and yourself, cost effective framing systems, designing with engineered lumber, how to fix old or failing foundations, what to do as a business owner to avoid paying taxes and more.
Mingle with residential designers from all over the country in the hospitality suite and learn from each other one-on-one.
CLICK HERE for more information and to register.
Want to exhibit? CLICK HERE to reserve your space.
---
Automate Your Social Media Marketing (Tutorial)
I get it, you're busy. Buildings don't design themselves.
But as we've talked about before, social media marketing is important and you need to continue to grow your firm if you want to continue to grow your revenue.
I've mentioned before that the real strength in social media is interacting with your customers, but that you should also be posting out regularly. You can't automate human interaction (that wouldn't make it human anymore), but we can automate your social media marketing. That's what we're going to do in this blog post.
Check it out on the AIBD Blog.
---
MiTek announces new website launch.
MiTek has just announced the launch of their new website, mitek-us.com. The website will be launching Thursday, February 16th.
The purpose of this new site is to support all aspects of the MiTek USA business. The site integrates the latest in web design, user experience, and discoverability.
The new site will be a powerful tool for all MiTek customers across the residential construction industry.
MiTek also has a killer social media presence. Follow them:
---
Seeking Conference Speakers!
Do you have an idea for an educational session? Do you know someone who has a great presentation? Submit your proposals by February 10, 2017.
Each quarterly conference features seven 90-minute educational sessions. The four focus areas established by our Conference Committee are Design Process, Business Practices, Business Administration, and Building Design.
To submit a proposal:
Go to www.AIBDconvention.com/SpeakerRFP.pdf
to download an RFP document which includes more detail on each of the focus areas, attendee demographics, rules and guidelines for speaking and additional information for submitting a proposal (the download should start immediately).
For more information about AIBD's 2017 & 2018 conference schedule, visit www.AIBD.org/conferences.
If you have any questions or would like to recommend a topic or speaker, please contact our conference staff by writing conferences@AIBD.org.
We look forward to your ideas!
---
Miss the First Tuesday @2:00? Watch the replay!
Ian Guttridge, Technical Training Manager at Fantech, presented on the importance of IECC-2015, ASHRAE 62.2-2015, IRC-2015, and the standards regarding residential ventilation.
Ian is ASHRAE certified and has been training residential building and design professionals for more than nine years.
Fantech is a leading manufacturer in the air movement/ventilation industry. For more than three decades, Fantech has been researching, designing and bringing to market "Ventilation Solutions" that ensure better indoor air quality in the buildings where we work and live. AIBD is proud to have Fantech enlisted as a national Corporate Member.
Certified Professional Building Designers (CPBD) will earn 1.0 Primary CE unit for completing the course.
To participate, click the registration link below and sign up for the online course, hosted by Construct-Ed.com.
AIBD members get a discount from $50 down to $35. Please contact the AIBD national office at 1-800-366-2423 or send us an email: info@aibd.org for the members-only discount code.
Click here to register now.
---
Palm Beach RIPPLE, February 17.
Join the AIBD, Palm Beach Chapter for a lunch-and-learn event on Friday, February 17, 2017.
This month's speaker, Owen Gechter of Smart Vent Products, will be presenting an AIBD & AIA approved 1-hour course on Floodplain Design and Construction.
Floods are the #1 natural disaster in the United States and flood events are increasing in number and intensity. To protect the health, safety, and welfare of homes and their occupants during a flood event, homes must be built into compliance with local, state and federal codes and regulations. Owen will clarify the regulations, codes, and standards as they relate to sustaining foundations in flood hazard areas.
Date: Friday, February 17, 2017
Time: 12:00 to 1:30 pm ET
Cost: Complimentary. Lunch is provided by Smart Vent Products
RSVP: PalmBeach@AIBD.org or (561) 373-2537
---
Upcoming Cadsoft events: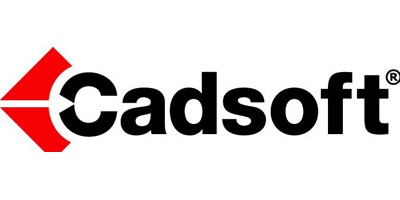 Bath Design!
You'll learn how to…
Insert and customize a vanity
Insert and create a custom shower
Create a shower door
Insert fixtures
And more!
When: February 14, 2017 @ 2:00 pm – 3:00 pm
Where: Online
Cost: Free
---
San Diego Envisioneer Beginner Training Class.
June 27, San Diego, CA.
Learn how to build a BIM model and extract the working drawings, renderings, bill of materials and RESchek data from it. A full day of learning. The day before the PCBC show. Register here.
Dallas Envisioneer Beginner Training Class.
August 1, Dallas, TX.
Learn how to build a BIM model and extract the working drawings, renderings, bill of materials and RESchek data from it. A full day of learning. The day before Sunbelt Builders Show. Register here.
Nashville Envisioneer Beginner Training Class.
October 24, Nashville,TN.
Learn how to build a BIM model and extract the working drawings, renderings, bill of materials and RESchek data from it. A full day of learning. The day before the Remodeling Show. Register here.
---
Upcoming GreenHome Institute webinars (free)!
Comparison of HRV, ERV and Smart Ventilation Systems – What's the best?
You'll learn…
Characteristics of HRVs, ERV, and Smart Ventilation systems
The difference between "ventilation standards" (ASHRAE 62.2) and indoor air quality
How different ventilation systems maintain healthy indoor air conditions in different climatic regions with variations in occupancy
The value of human productivity relative to the energy cost of ventilation system operation
And more!
When: February 15, 2017, 12:00 pm – 1:15 pm (Eastern)
Where: Online
Cost: Free
---
Welcome new AIBD members!
Please help us welcome those who joined or rejoined AIBD this past week.
Michael Bowers
Coy Stables
TX
FL
Associate
Student
We are pleased you have chosen AIBD as a resource for professional and personal growth. Membership provides technical information, advocacy, professional networking opportunities, as well as participate in programming sessions offered at various conferences throughout the year. All designed to help advance your career.
Visit "SearchHomeDesigners.com" to reach out and exchange information with other professionals in the building designer industry supporting the AIBD mission.
---
Save the Date: Jacksonville RIPPLE, March 29.
Mark your calendar for the area's first Residential Industry Professional People Lunch & Education (RIPPLE) event.
Attend, receive an hour of relevant industry education and help AIBD explore the potential for a chapter in Jacksonville, FL.
We're still looking for a location. Preferably a restaurant with a private meeting room or someone's conference room that can hold up to 15 people, or more. AIBD has 40+ contacts and members in the Jacksonville/St. Augustine area.
There is great potential for AIBD's sixth chapter in Florida if there is a need and the industry professionals in that area are interested in maintaining one. Answering those questions is the primary purpose of this complimentary lunch event.
Date: Wednesday, March 29, 2017
Time: 12:00 to 2:00 pm ET
Location: TBD (we'll update in a future MondayMINUTE)
Cost: Complimentary
RSVP: info@AIBD.org or 800-366-2423
---
Air Vent Inc. Ask The Expert seminars are coming to a town near you.
Air Vent Inc. are bringing their "Ask The Expert" seminars to cities all over the USA, and there's bound to be one near you.
You'll learn…
How to avoid obvious installation mistakes
How to sell your services the right way
What code violations will follow your whole career
And much more!
These are technical seminars, not sales presentations.
AIBD, AIA, NARI, A.I.I., NAHI, RCI and ACHI members can receive CE credits by attending seminars.
There are 30 seminars around the country, so click here to locate the one that's nearest to you.
These seminars run from January to March 2017.
February's upcoming seminars will be:
Independence, OH – Tuesday, February 14, 2017
Dublin, OH – Wednesday, February 15, 2017
Indianapolis, IN – Thursday, February 16, 2017
Grand Rapids, MI – Tuesday, February 21, 2017
Sterling Heights, MI – Wednesday, February 22, 2017
March's upcoming seminars will be:
Phoenix, AZ – Tuesday, March 7, 2017
Salt Lake City, UT – Wednesday, March 8, 2017
Colorado Springs, CO – Thursday, March 9, 2017
Vaughan, Ontario Canada – Tuesday, March 14, 2017
Rochester, NY – Wednesday, March 15, 2017
Champions Gate, FL – Tuesday, March 21, 2017
Atlanta, GA – Wednesday, March 22, 2017
Nashville, TN – Thursday, March 23, 2017
Memphis, TN – Friday, March 24, 2017
Malvern, PA – Wednesday, March 29, 2017
Norfolk, VA – Thursday, March 30, 2017
---
Get free access to Lightspace California 2017.
Lighting is extremely important to not just the design of your buildings but also to the comfort of those will be using the building.
Luckily, there's a convention just for this. It's called Lightspace California and it's happening in Anaheim early 2017.
This event was created in London but is coming to the USA for the first time alongside The LED Show and Strategies in Light. These events all together provide a wide range of information across the entire lighting supply chain.
From the website:
"A line-up of thought leaders – including leading lighting designers and architects –will explore themes of integration of light and architecture, the role of darkness and shadow and collaboration across the disciplines."
Talks include…
How to add value with light
Creativity in human-centric design and circadian rhythm
Lighting's role in the narration of museums and galleries
And more!
The entire event is organized by Lighting magazine, so you know the people who are putting this together know what they're talking about.
Anaheim Convention Center
February 28th – March 2nd
Free to attend!
Click here to register now.
---
Humor for your Monday!


This week's comic is by Roger Penwill of England.
Mr. Penwill has been a full-time professional cartoonist since 1999, following an architectural career in London. He was one of the first UK cartoonists to convert to producing fully digital artwork and was instrumental in promoting its acceptance in other countries.
For more information on Mr. Penwill or his comics, click here to check out his website.
---
---
CLICK HERE and to learn more about AIBD events!
Your designs could make you money while you sleep.
Learn how to leverage contemporary digital marketing techniques to land more clients or sell your own plans online. Subscribe now to get started.