The AIBD Spring Conference is this week (and new smartphone app)!

You will be glad you attended AIBD's highest attended quarterly conference.
This year's educational program includes presentations on how to use drones in construction, 3D modeling to sell your projects and yourself, cost effective framing systems, designing with engineered lumber, how to fix old or failing foundations, what to do as a business owner to avoid paying taxes and more.
Mingle with residential designers from all over the country in the hospitality suite and learn from each other one-on-one.
We're also proud to announce our new AIBD Events app, currently available in the Google Play store and soon to the iOS App store.
CLICK HERE for more information and to register.
Want to exhibit? CLICK HERE to reserve your space.
---
AIBD seeks uniform copyright protection, moves Supreme Court intervention
The American Institute of Building Design is asking the United States Supreme Court to resolve differences between Circuit Courts regarding the scope of copyright protection of architectural works.
A motion filed on February 6th asks the Court to review a 2008 court case referred to in court documents as "Intervest." In this case, the circuit court had compared the protectable components of two house plans and agreed that changing the location of the entrances, air conditioning units and water heaters were significant enough to rule that no infringement had occurred.
The AIBD's Board of Directors believes this decision is fundamentally contrary to the legislative history of the Architectural Works Copyright Protection Act of 1990 (AWCPA). By using the Intervest case as precedent, persons and companies can admit to copying but then claim immunity from liability under Intervest because they have made a "few minor changes."
AIBD, along with other petitioners, requested a review of the Intervest decision in August, 2016, and the Eleventh Circuit declined to do so. February's motion requests the Supreme Court's intervention to resolve this circuit split and restore a nationally uniform interpretation of the Architectural Works Copyright Protection Act of 1990.
Click here to read the full report from AIBD Executive Director Steve Mickley.
---
Advantages of using a certified professional building designer.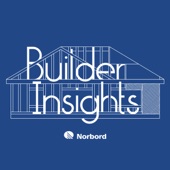 In this Builder Insights podcast episode, Kevin Holdridge, President of AIBD, and Steve Mickley, Executive Director of AIBD, (American Institute of Building Design) discuss the advantages of using a certified professional building designer.
This podcast is part of a series recorded live at the 2017 International Builder's Show in Orlando, Florida.
If that embed doesn't work, check it out on the Norbord website.
Don't forget to subscribe and leave a review on iTunes or Google Play.
---
Susquehanna Chapter Meeting for Thursday, March 9
The AIBD, Susquehanna Chapter invites you to join them for an "Introduction to Radiant Heat" by Glen Arndt of Warmboard.
Learn about the history of radiant heating, from its origins in Asia and Europe to its adoption in North America. Glen will talk about floor structure, flooring, details, calculations, power needs, weights, water flow, and answer all the questions you have.
He'll also teach about the differences in performance between high mass, low mass and electric radiant systems.
Warmboard makes the most energy-efficient and responsive radiant heating panels in the industry. Warmboard is a preferred radiant solution, and corporate member, of AIBD.
Date: Thursday, March 9, 2017
Time: 12:00 to 1:30 p.m.
Location: The Board Room in Arthur's Terrace Restaurant at Eden Resort, 222 Eden Rd, Lancaster, PA 17601
RSVP: Larry Stauffer – (717) 989-4491 or larryshomedesigns@dejazzd.com
---
Suncoast Chapter Meeting on Thursday, March 9th, 2017.
In this meeting, Ram Jack will be helping us learn how to fill foundation cracks.
Ram Jack is dedicated to providing outstanding foundation services for a wide range of customers throughout North America. Their mission: "to be recognized for lasting foundation solutions and exceeding customer expectations– nothing more, nothing less."
Where:
Com Center
9040 Town Center Parkway
LWR, 34202
When:
Thursday March 9th, 2017
11:45 AM to 1:15 PM
Who
AIBD Suncoast Chapter (Manatee, Sarasota, and Charlotte counties)
For more information about the Suncoast Chapter, check out the Suncoast Chapter page.
---
Seeking Conference Speakers!
Do you have an idea for an educational session? Do you know someone who has a great presentation? Submit your proposals by February 10, 2017.
Each quarterly conference features seven 90-minute educational sessions. The four focus areas established by our Conference Committee are Design Process, Business Practices, Business Administration, and Building Design.
To submit a proposal:
Go to www.AIBDconvention.com/SpeakerRFP.pdf
to download an RFP document which includes more detail on each of the focus areas, attendee demographics, rules and guidelines for speaking and additional information for submitting a proposal (the download should start immediately).
For more information about AIBD's 2017 & 2018 conference schedule, visit www.AIBD.org/conferences.
If you have any questions or would like to recommend a topic or speaker, please contact our conference staff by writing conferences@AIBD.org.
We look forward to your ideas!
---
Upcoming Cadsoft events: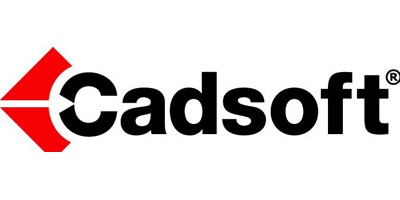 Presentation Drawings
You'll learn how to insert views of the model on to a working drawing sheet to create a presentation drawing.
When: February 28, 2017 @ 2:00 pm – 3:00 pm
Where: Online
Cost: Free
---
Webinar: Import and Export Features in Envisioneer
There are various file formats that can be imported and exported from Envisioneer. Learn about each one and how they can be used in your business.
When: March 7, 2017 @ 2:00 pm – 3:00 pm
Where: Online
Cost: Free
---
San Diego Envisioneer Beginner Training Class.
June 27, San Diego, CA.
Learn how to build a BIM model and extract the working drawings, renderings, bill of materials and RESchek data from it. A full day of learning. The day before the PCBC show. Register here.
Dallas Envisioneer Beginner Training Class.
August 1, Dallas, TX.
Learn how to build a BIM model and extract the working drawings, renderings, bill of materials and RESchek data from it. A full day of learning. The day before Sunbelt Builders Show. Register here.
Nashville Envisioneer Beginner Training Class.
October 24, Nashville,TN.
Learn how to build a BIM model and extract the working drawings, renderings, bill of materials and RESchek data from it. A full day of learning. The day before the Remodeling Show. Register here.
---
Upcoming GreenHome Institute webinars (free)!
Intro to Green Globes Certification for Multifamily Housing – Free CEU Webinar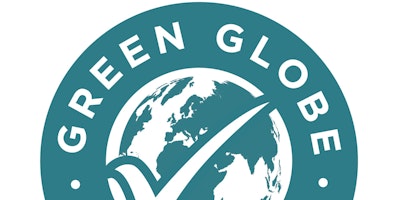 The Green Globes system is an alternative to LEED which helps green building design, management, and operation. There are also federal financial incentives.
This free CEU webinar well teach you about the Green Globes system and how it can help your business.
You'll learn how to…
Explain the relationship of the Green Building Initiative with the Green Globes Rating System
Recognize the strength of Green Globes and the benefits of certification
Describe the Green Globes for New Construction assessment areas and scoring method
Identify the available user support tools
And more!
When: February 22, 2017, 6:00 pm – 7:15 pm (Eastern)
Where: Online
Cost: Free
---
Welcome new AIBD members!
Please help us welcome those who joined or rejoined AIBD this past week.
Charles Lockridge
Robby Pruitt
Douglas Shepard
James Stokley
Dawn Streb
Emanuele Viani
Jeanne Woodard
Bansal, Inc
OR
AL
FL
NC
CO
IT
OH
OH
Associate
Professional
Professional
Associate
Professional
Professional
Associate
Corporate
We are pleased you have chosen AIBD as a resource for professional and personal growth. Membership provides technical information, advocacy, professional networking opportunities, as well as participate in programming sessions offered at various conferences throughout the year. All designed to help advance your career.
Visit "SearchHomeDesigners.com" to reach out and exchange information with other professionals in the building designer industry supporting the AIBD mission.
---
Save the Date: Jacksonville RIPPLE, March 29.
Mark your calendar for the area's first Residential Industry Professional People Lunch & Education (RIPPLE) event.
Attend, receive an hour of relevant industry education and help AIBD explore the potential for a chapter in Jacksonville, FL.
We're still looking for a location. Preferably a restaurant with a private meeting room or someone's conference room that can hold up to 15 people, or more. AIBD has 40+ contacts and members in the Jacksonville/St. Augustine area.
There is great potential for AIBD's sixth chapter in Florida if there is a need and the industry professionals in that area are interested in maintaining one. Answering those questions is the primary purpose of this complimentary lunch event.
Date: Wednesday, March 29, 2017
Time: 12:00 to 2:00 pm ET
Location: TBD (we'll update in a future MondayMINUTE)
Cost: Complimentary
RSVP: info@AIBD.org or 800-366-2423
---
Air Vent Inc. Ask The Expert seminars are coming to a town near you.
Air Vent Inc. are bringing their "Ask The Expert" seminars to cities all over the USA, and there's bound to be one near you.
You'll learn…
How to avoid obvious installation mistakes
How to sell your services the right way
What code violations will follow your whole career
And much more!
These are technical seminars, not sales presentations.
AIBD, AIA, NARI, A.I.I., NAHI, RCI and ACHI members can receive CE credits by attending seminars.
There are 30 seminars around the country, so click here to locate the one that's nearest to you.
These seminars run from January to March 2017.
March's upcoming seminars will be:
Phoenix, AZ – Tuesday, March 7, 2017
Salt Lake City, UT – Wednesday, March 8, 2017
Colorado Springs, CO – Thursday, March 9, 2017
Vaughan, Ontario Canada – Tuesday, March 14, 2017
Rochester, NY – Wednesday, March 15, 2017
Champions Gate, FL – Tuesday, March 21, 2017
Atlanta, GA – Wednesday, March 22, 2017
Nashville, TN – Thursday, March 23, 2017
Memphis, TN – Friday, March 24, 2017
Malvern, PA – Wednesday, March 29, 2017
Norfolk, VA – Thursday, March 30, 2017
---
Lightspace California 2017 is this week and you can get in for free!
Lighting is extremely important to not just the design of your buildings but also to the comfort of those will be using the building.
Luckily, there's a convention just for this. It's called Lightspace California and it's happening in Anaheim early 2017.
This event was created in London but is coming to the USA for the first time alongside The LED Show and Strategies in Light. These events all together provide a wide range of information across the entire lighting supply chain.
From the website:
"A line-up of thought leaders – including leading lighting designers and architects –will explore themes of integration of light and architecture, the role of darkness and shadow and collaboration across the disciplines."
Talks include…
How to add value with light
Creativity in human-centric design and circadian rhythm
Lighting's role in the narration of museums and galleries
And more!
The entire event is organized by Lighting magazine, so you know the people who are putting this together know what they're talking about.
Anaheim Convention Center
February 28th – March 2nd
Free to attend!
Click here to register now.
---
Humor for your Monday!



This week's comic is by Roger Penwill of England.
Mr. Penwill has been a full-time professional cartoonist since 1999, following an architectural career in London. He was one of the first UK cartoonists to convert to producing fully digital artwork and was instrumental in promoting its acceptance in other countries.
For more information on Mr. Penwill or his comics, click here to check out his website.
---
---
CLICK HERE and to learn more about AIBD events!
Your designs could make you money while you sleep.
Learn how to leverage contemporary digital marketing techniques to land more clients or sell your own plans online. Subscribe now to get started.