---
Announcements
---
The Residential Design Index, a new leading industry indicator.
The "Residential Design Index" or "RDI" is slated to be a leading indicator measuring the current workload, backlog, and stock plan sales of AIBD members and non-member CPBDs. Thus, indicating the future of activity in the single family housing industry by virtue of the health and future of residential designs in production, hiring trends and project cancelations/delays. The success of the Index is dependent upon you, the building designers. It is important that you report your activity in order to collect the necessary data required to be accurate, relevant and valuable.
The data will be collected using a short poll which will consist of a half dozen questions ranging from, how many cancelations of contracts in the past month, to what your backlog of contracted projects is. With the guidance of economist, Elliot Eisenberg, PhD, our board of directors has established a formula used to turn the data collected into a numerical index. The index will be tracked from month to month and used to report the future health of residential single family construction. For example, a homeowner contracting today with you today to design a custom home usually results in a new construction permit six to twelve months from now. Each respondent will produce an average resulting from the multiplication of each component by a factor reflecting its importance, i.e. a weighted average. The factors given to each answer are: (A) 10 points, (B) 0 points, and (C) -10 points. The average resulting from the sum of all respondents divided by the total number of respondents produces the index.
Other industry indices, for the most part, are simply reporting current conditions. AIBD is in a unique position to monitor that process and report to the industry its projection of new permit applications, or the potential lack thereof. The closest leading indicator to the RDI is the AIA Index, which collects and formulates information, but only for commercial construction.
With your help, AIBD can position itself to help our industry prepare for market fluctuations and ramp-up hiring. Create and early picture of single family home permitting trends (6 to 8 months). And, provide a trusted tool for residential design and construction professionals, as well as the media, to predict and track movements in the new single family housing market. Look for your invitation to be an RDI participant in your email inbox and respond to the six questions asked each month, quickly.
---
AIBD is welcomed to the Building Resilience Coalition.
The AIBD was welcomed, last Wednesday, to the Resilience Building Coalition. Launched in 2014 by the National Institute of Building Sciences (NIBS) and the American Institute of Architects (AIA), the coalition was formed to promote resilience in contemporary planning, building materials, design, construction and operational techniques as the solution for making the nation's aging infrastructure more safe and secure. AIBD Executive Director, Steven Mickley, attended the coalition's annual CEO Summit, held in conjunction with NIBS's Building Innovation Conference and Expo. Also in attendance were representatives of approximately half of the 40+ participating organizations.
The gathering served as an opportunity for the participating organizations to report their activating in the area of resilience over the past 12 months and their goals for the next 12. Highlights include research done by the Insurance Institute for Business & Home Safety (IBHS), the Green Building Initiative (GBI) and the Urban Land Institute (ULI). IBHS conducted research on the continuous load path as it affects wind performance and the findings were shared the public before Irma hit, leading to better protection in the storm's path. GBI formed a Resilience Task Group to research current best practices and develop language for including Resilience in the draft ANSI Standard GVI 01-201X. ULI produced reports on the business case for resilient storm water management and strategies for resilient land use, development and implementation.
On the educational front, the Federal Alliance for Safe Homes (FLASH) created the award-winning National Hurricane Resilience Initiative #HurricaneStrong in partnership with NOAA, FEMA, and The Weather Channel. The Building Owners and Managers Association International (BOMA) hosted a webinar titled, in Case of Emergency: The Further of Emergency Preparedness which delivered essential tips for teams and organizations to prepare for and respond to a potential event, then bring their building back online as soon as possible. Through their high school technical training program and workforce development programs, the International Code Council (ICC) educates future building officials.
In the area of advocacy, the American Institute of Architects (AIA) submitted comments on FEMA's proposed Disaster Deductible, to reduce the financial burden on the federal government and incentivize mitigation. United States Green Building Institute (USGBC) and ULI co-hosted an annual Resilient Cities Summit, along with the National League of Cities. FLASH published The Status of Residential Building Codes and maintained a multi-year outreach to Texas teachers which resulted in passage of HB2040 (giving statutory authority to Texas counties to enforce building codes).
Looking to the future, the American Society of Civil Engineers (ASCE) is preparing a manual of practice focused on adaptive design and risk management. Once peer reviewed the manual will provide meaningful guidance in integrating the uncertainties related to climate change into infrastructure projects. The USGBC is adding the REU resilience standard to their suite of programs, which will help guide the planning, design and management of buildings and communities that offer greater adaptability and resilience to weather and natural disasters. The National Institute of Building Sciences' (NIBS) Natural Hazard Mitigation Saves 2017 shares the results from the first of a multi-year project to help decision-makers to build a mitigation strategy so they can protect lives, property and assets.
Recent disaster activity included a post-disaster building analysis following Hurricane Harvey by the IBHS, volunteer building inspectors sent to disaster areas by the ICC to do inspections, ASCE's Infrastructure Resilience Division is undertaking two studies to examine community resilience in Mexico City following the earthquake in 2017 and the wildfires in Oregon in 2017, AIA is serving on the FEMA Mitigation Assessment Team, and FLASH is providing team members to the U.S. Virgin Islands Building Code Department.
The resiliency efforts by AIBD have been taken on by its High Performance Homes Team (HPHT), led by chairperson, Jenny Pippin in North Carolina. Recent activity includes persuading the IBHS to recognize the Certified Professional Building Designer designation, in addition to licensure as an engineer, architect or building contractor, as an prerequisite for qualifying for the IBHS's Fortified Professional training. Also, the HPHT is compiling a library of sustainable and resilient CAD detail files to make available to members via the AIBD Member Center.
---
Northern Virginia based design firm beag+haus offers a true alternative to production housing.

Innovative small homes are becoming very popular across the country and Virginia is no exception. AIBD certified Professional member Marc O'Grady and his partner Dwayne Johnson have joined forces to fill the need. Ashburn based beag+haus, an innovative design firm that designs amazing quality small houses, is winning rave reviews around the country. MyNorth.com, which focuses on the region of Northern Michigan, recently took an eye-opening look at both the company and small houses in general.
"Stop dwelling. Start living." comments Marc O'Grady, CPBD, AIBD from beag+haus. "Tiny homes meet the lifestyle needs and desires of a forward thinking and creative community and we couldn't be happier to take the concept to the next level. Check out our website at https://www.beaghaus.com and see the big difference we offer."
According to MyNorth.com writer Lissa Edwards, beag+haus founders Marc O'Grady and Dwayne Johnson put an innovative and very much Northern Michigan-influenced spin on tiny house design that paints the region and its special qualities in its best light. With many different design concepts, ranging from just under 200 sq. ft. to approximately 1,000 sq. ft. (generally building up, rather than out), the firm shows the great diversity the design concepts allow, while remaining much more affordable than traditional homes. This spirit is something that is greatly appealing to those who appreciate creativity, quality, maximum efficiency and a minimalist aesthetic, over the idea that "bigger" and "more" reign supreme over smart and disciplined design choices.
Feedback from consumers has also been positive across the board, pointing to these qualities and more in their enthusiastic reviews of beag+haus' design concepts and construction methods.
To check out the nine plans Marc and Dwayne have created to choose from (all with very cool names!), visit https://mynorth.com/2017/05/tiny-houses-northern-michigan-style/.

beag+haus

beag+haus is the collaboration of Dwayne Johnson and Marc O'Grady; two individuals who share a passion for design with a focus on innovative small homes for the everyday adventurer. At beag+haus we design small efficient homes that are integrated with innovative technology to both simplify and improve the lives of others. We provide a comprehensive and cohesive design+build process through partnerships with local builders in your specific project location.
For more information, be sure to visit https://www.beaghaus.com.
---
---
Events
---
AIBD Palm Beach Chapter meeting on January 19th.
The AIBD Palm Beach Chapter will be discussing the new Florida Building Code: Residential.
Date: January 19, 2018.
Time: 11:45 a.m. to 1:30 p.m. (Everyone is responsible for paying for their own lunch)
Presenter: Roger Held, Building Department Director, Town of Jupiter.
Location: Lighthouse Diner, 1510 N U.S. Hwy 1, Jupiter, FL 33469
RSVP by email or by phone: PalmBeach@AIBD.org or 561-373-2537 (Deadline: 12/19/17).
For more information, check out the AIBD calendar.
---
AIBD Central Colorado Chapter Meeting on Friday January 26th
The AIBD Central Colorado Chapter invites you to their next meeting, a social networking opportunity on January 26th, 11:30am at the Warehouse Restaurant, in the wine room.
This is a Lunch N Learn event hosted by Christopher Clark with ArchiCAD. In addition to an AIBD update meeting, Christopher will share with you the ArchiCAD version 21 latest tricks, tips and benefits.
Be sure to RSVP so that they can make preparations for the event. All industry partners are welcome. Please RSVP by contacting the AIBD Central Colorado Chapter Chair, Keith E. Zoni at keith@zonidesigngroup.com or 719.239.9692.
When: January 26th, 11:30 am to 1:00 pm MT
Where: The Warehouse, 25 W Cimarron St., Colorado Springs, CO 80903
Who: RSVP to: keith@zonidesigngroup.com
For more information, check out the AIBD calendar.
---
AIBD Salt Lake Metro Chapter meeting on March 5th.
Milgard windows has offered to host a lunch and learn for the AIBD Salt Lake Metro Chapter on March 5th!
We'll learn more about their products, installation, details, and much more.
The location will be determined as we get closer to this event and know how many will attend.
You're welcome to invite other designers, builder clients, or anyone else that can benefit from learning more about Milgard products.
Date: March 5, 2018.
Time: 11:45 a.m. to 1:30 p.m. (Everyone is responsible for paying for their own lunch)
Location: TBD
RSVP by email or by phone: sam@morganfinehomes.com or 801-367-5380.
For more information, check out the AIBD calendar.
---
Don't forget to register for the AIBD Winter Conference!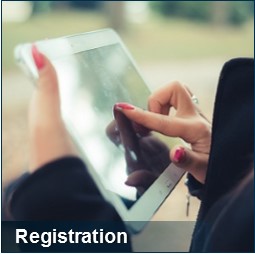 The AIBD's Winter conference is just around the corner.
The education scheduled:
Two sessions focused on American home styles – Mid Centry Modern and Arts & Crafts.
Unlocking BIM in your business.
Protecting yourself financially and legally.
An introduction to a new High Performance Home Design library of CAD details available through AIBD.
Register online: www.AIBD.org/winter-conference or call us at 1-800-366-2423 and register by phone.
Also available:
A guided walking tour of Tampa's historic Hyde Park neighborhood.
For educational session information CLICK HERE.
CLICK HERE for the schedule.
To register CLICK HERE.
---
---
Training
---
Upcoming StruCalc seminars:
AIBD members are welcome the participate in one of our free four hour StruCalc seminars to be held at various locations throughout the United States. Upon completion, you will receive a certificate for four hours of continuing education credit.
Seminars will be held at the following times and locations:
Tampa, Florida February 5, 2018
Orlando, Florida February 6, 2018
Houston, Texas February 13, 2018
San Francisco, California February 21, 2018
Sacramento, California February 22, 2018
Salt Lake City, Utah March 6, 2018
Boise, Idaho March 7, 2018
Spokane, Washington March 8, 2018
Austin, Texas March 14, 2018
San Antonio, Texas March 15, 2018
Dallas, Texas March 28, 2018
Denver, Colorado April 4, 2018
Las Vegas, Nevada April 24, 2018
Santa Ana California, May 15, 2018
North Los Angeles, May 16, 2018
Riverside, California, May 17, 2018
You can register for one of these events, or request for an event to be held in your area by clicking this link: http://www.strucalc.com/strucalc-seminars/.
---
Generate more revenue by ranking higher in search engines with SEO.
People in your area are using Google to find someone to design their home.
If you haven't optimized your website for the search engines, you may not be showing up in their searches. This process is called Search Engine Optimization, or SEO for short.
There are various aspects to internet marketing that you could be doing to bring new clients or sales and SEO is the least you should be doing. Once you know what to do, it's easy to maintain and costs little time.
We've written a post on the AIBD blog that well help you get started with SEO for building designers.
Your competition is doing SEO on their website. Are you?
Click here to read more on the AIBD blog.
---
A Look at the 2018 Housing Economy
Begin 2018 knowing how home construction activity will perform and how tax reform will affect our industry.
Economist, Elliot Eisenberg, PhD covers GDP growth, job growth, inflation rates and interest rates. He updates us on the housing market with reports on inventory, house prices, renovation activity, new home construction activity and more.
Have a much better idea about how 2018 will look and how home renovation activity will perform and why.
Special attention is also devoted to tax reform and its impact on house prices and your business.
Certified Professional Building Designers (CPBD) will earn 1.0 Primary CE unit for completing the course.
To register, or just to get more information, click here. AIBD Members, enroll at a discount! Call 1-800-366-2423 or write info@AIBD.org for the member code.
The American Institute of Building Design (AIBD) believes in the consumer's right to decide who designs their home. AIBD supports that belief by providing education and resources designed to help the consumer make informed decisions and the professional practice at peak performance. Become a part of our mission. www.AIBD.org.
---
Upcoming Cadsoft events for the month of January, 2018: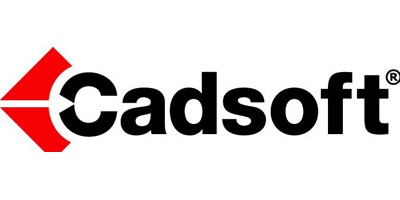 Getting Started Webinar
Envisioneer eLearning: Getting Started
Learn how to get started using Envisioneer. This course is good for the beginner and the seasoned veteran user of Envisioneer. Topics include: program settings, building locations and how to draw walls in many different ways.
When: Jan 16 @ 2:00 pm – 3:00 pm (Eastern)
Where: Online
Cost: Free
---
Walls Webinar
Envisioneer eLearning: Walls
Learn how to insert walls and edit their properties in a variety of ways so you can quickly and accurately create a floor plan.
When: Jan 23 @ 2:00 pm – 3:00 pm (Eastern)
Where: Online
Cost: Free
---
Roofs Webinar
Envisioneer eLearning: Roofs
Learn the following tools:
Editing a roof with a new plate height, pitch and slope
Adding a dormer
Adding a Flush Dormer
When: Jan 30 @ 2:00 pm – 3:00 pm (Eastern)
Where: Online
Cost: Free
---
---
SoftPlan online training for 2017
2018 SoftPlan Training Dates
---
Over 90 free classes available from the GreenHome Institute!

Here on the MondayMINUTE, we frequently talk about GreenHome Institute's live webinars, but did you know you can catch recordings of many of their old ones?
There are over 90 recorded training sessions, such as:
Comparing Residential Green Building Rating Systems Pt 1 – Overview
Valuing, Quantifying and Financing High Performance Homes
7 Steps for Designing an Economical Net Zero Energy Residence and Tools to Help
And a lot more!
Click here to check out these "classes on demand".
---
Attend the Roofing Industry's Best-Practices Seminar in Residential Attic Venting
Air Vent's best practices in residential attic ventilation seminar turns 20 in January. You're invited to attend any of their 25 stops across North America during quarter one of 2018. Over 23,000 roofing professionals have participated in sharing these industry tips; don't be the only one who hasn't.
Here's a list of the upcoming live events' locations and dates:
Columbia, MO – January 23, 2018
Topeka, KS – January 24, 2018
Grapevine, TX – January 26, 2018
Birmingham, AL – January 30, 2018
Pearl, MS – January 31, 2018
Houston, TX – February 1, 2018
Malvern, PA – February 14, 2018
Schaumburg, IL – February 15, 2018 (10 a.m. brunch, 10:30 a.m. – 12:30 p.m. seminar)
Buffalo, NY – February 20, 2018
Vaughan, Canada – February 21, 2018
Novi/Livonia, MI – February 22, 2018
Kalamazoo, MI – February 23, 2018
Fort Collins, CO – February 28, 2018
Denver, CO – March 1, 2018
Independence, OH – March 6, 2018
Dublin, OH – March 7, 2018
Indianapolis, IN – March 8, 2018
Des Moines, IA – March 13, 2018
Madison, WI – March 14, 2018
Bloomington, MN – March 15, 2018
Raleigh, NC – March 20, 2018
Columbia, SC – March 21, 2018
Click here for more information about these events.
---
---
Miscellaneous
---
Welcome new AIBD members!
Please help us welcome those who joined or rejoined AIBD this past week.
James Barnett
AZ
Professional
We are pleased you have chosen AIBD as a resource for professional and personal growth. Membership provides technical information, advocacy, professional networking opportunities, as well as participate in programming sessions offered at various conferences throughout the year. All designed to help advance your career.
Visit "SearchHomeDesigners.com" to reach out and exchange information with other professionals in the building designer industry supporting the AIBD mission.
---
The AIBD job board has been improved!
The AIBD job board has been improved in both design and usability!
Whether you're looking for a job, or looking to hire someone, this is the best job board in our industry.
If you're looking for work, it's free to post your resume. This is great because if you're looking for work, you're probably pinching pennies until you get it. If you're a student, we understand your student debt is high enough. You won't have to pay anything to seek employment through our job board.
If you're looking to hire some help, you can use our job board to search for quality candidates. You'll be able to browse the resumes for free, and contact the candidates for free. You'll pay only when the candidate is interested in your position. Hiring the right person is an investment in your company, and saving time with our easy to use job board will free you up to focus on other tasks.
Go check out the job board right now at AIBD.org/jobs.
Also, if you're looking to hire, don't forget that we have training on the right way to hire employees. AIBD members can take this course for free; just give us a call at 800-366-2423 or email us at info@aibd.org.
---
AIBD wants to promote your event or content!
In the last six months, we've more than doubled the traffic to our AIBD blog. We're hitting well over 7000 views per month.
This is great because it gives the AIBD more exposure, which leads to more subscribers to our MondayMINUTE newsletter, and ultimately more AIBD members.
As an AIBD member, you have access to this resource. You deserve a piece of those 7000 views.
All you need to do is write a blog post and submit it to us!
For more information on how to get your content onto the AIBD blog and/or in the MondayMINUTE, check out this blog post.
We are also accepting entries for this newsletter, the MondayMINUTE. Entries MUST be received by end of day Thursday. Any entries received Friday morning or later will be in the next week's newsletter.
---
Join AIBD's industry e-newspaper.
Want to know what's going on in your industry but don't have time to surf the web, follow Twitter, or sift through the useless posts on Facebook? Now you can. We'll filter out the senseless stuff and deliver relevant industry news, trends and ideas directly to your inbox every weekday. Subscribe today for FREE.
The #HomeDESIGN Professional Daily is a content curation subscription that turns socially shared industry news into a useful online newspaper. Last week's editions included the world's first smart streets, a 3D printed office of the future, how small firms keep up, and more. The paper is organized in sections – Science, Business, Technology, Environment, plus daily sections. There are instructional videos, interviews and inspirational photographs.
---
Motivation for your Monday!
"Things which matter most must never be at the mercy of things which matter least." — Johann Wolfgang von Goethe
---
Follow the AIBD Facebook Page!
Click here to go to the page now.
---
---
---
CLICK HERE and to learn more about AIBD events!
Your designs could make you money while you sleep.
Learn how to leverage contemporary digital marketing techniques to land more clients or sell your own plans online. Subscribe now to get started.