---
Announcements
---
Happy Independence Day!
On July 4th we celebrate our Independence Day!
The United States of America is now 241 years old.
The AIBD office will be closed July 3rd and July 4th of 2017.
---
Today is the last day to submit College of Fellows nominations.
The AIBD College of Fellows has announced they will be performing an induction ceremony at the American Residential Design Awards dinner at the Academy of Medicine at Georgia Tech on August 11, 2017. Nominations for Fellows are accepted at any time but to be considered for the coming induction, nominations must be in on or before July 3, 2017. Only AIBD Professional members may nominate another member for consideration.
The honor of membership in the College of Fellows is bestowed upon a Professional member of the American Institute of Building Design who is certified by the National Council of Building Designer Certification and has notably contributed to the advancement of the building design profession by excellence in design, or by excellence in design in combination with excellence in education, literature or public service.
CLICK HERE to download a nomination package.
Contact the College of Fellows Chancellor Jannis Vann by writing college@AIBDmember.org.
---
---
Events
---
The AIBD Down East Chapter Meeting on Tuesday, July 11th, 2017.
Please join us for dinner and a presentation/demonstration by Jay Johnson on Weyerhaeuser's Forte Software.
Forte is their single member sizing software that sizes joists, beams, posts, columns, hip and valleys, rafters, etc. The designer can size the member for a specific spacing, depth, best economical solution and provide multiple solutions using Trus Joist Engineered Wood Products, commodity lumber or Glulams. The software is user friendly and Weyerhaeuser provides many options for on-line training and technical support.
Jay will also provide information on the Trus Joist product line and the solutions their products offer.
Please RSVP. Click here for more information on this event.
---
AIBD Tampa Bay Chapter meeting & CEU class on Saturday, July 15th, 2017.
Mandatory Residential Air Infiltration – (Blower Door) Testing
Effective July 1, 2017 – New construction on residential buildings or dwellings.
Presented by Mr. Arthur Annas, Air Enalasys, Certified RESNET HERS Raters, http://airenalasys.com
Learning Objectives:
Understanding the requirement of the State Florida Energy Conservation Code residential air leakage testing, per Section R402.4.1.2 of the Florida Building code
Blower door test measures the airtightness of a building by changing the building's static pressure Replacement Cost Depreciation and Market Value
Who can perform these tests?
Understanding the test procedure
Air conditioning ductwork testing
Bring someone interested in this topic, AIBD, Builder, Building Official, Plan Reviewers, Building Inspector, Student, etc.
Please RSVP by July 7th, 2017 to reserve your spot.
---
AIBD – Tri-State Oki Chapter golf and chapter meeting Friday-Saturday, July 14th-15th, 2017.
Join the AIBD – Tri-State Oki Chapter on July 14 & 15, 2017.
Friday
A La Carte: Golf on Friday: Tee time to be determined,
6:30 pm Social Hour;
7:30 pm Dinner Friday Night
Saturday
Chapter Meeting at 10am – 3pm (lunch is included)
Great venue for the entire family; swimming, boating etc.
Accommodations are available at the lodge and in their family cabins if you would like to stay for the weekend.
Just send in your RSVP to let us know you will be joining us.
---
Registration now open for AIBD Summer Conference in Atlanta!
Summer is coming quickly, which means the AIBD Summer Conference, and American Residential Design Awards gala dinner, will be here before you know it.
This year, the conference will be in Atlanta, Georgia, on August 10th and 11th. The event will be held at the Georgia Tech Hotel and Conference Center on both days. July 18th is the deadline to reserve your hotel room.
Friday evening, August 11th, will be The American Residential Design Awards gala dinner at the Academy of Medicine.
Make sure you download the free AIBD smartphone app, available on both the Google Play store and the iOS App store.
For more information about this conference and to register, check out the AIBD website.
---
---
Training
---
Automate Your Social Media Marketing (Tutorial)
I get it, you're busy. Buildings don't design themselves.
But as we've talked about before, social media marketing is important and you need to continue to grow your firm if you want to continue to grow your revenue.
I've mentioned before that the real strength in social media is interacting with your customers, but that you should also be posting out regularly. You can't automate human interaction (that wouldn't make it human anymore), but we can automate your social media marketing. That's what we're going to do in this blog post.
Check it out on the AIBD Blog.
---
Upcoming Cadsoft events for the month of July, 2017: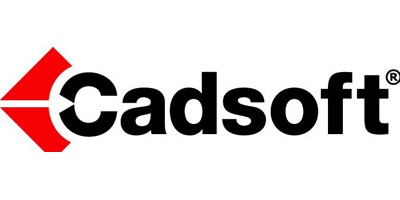 Webinar – Working Drawing Smartviews
Learn the following tools:
Inserting Views of a model to create working drawings
Altering the settings to create different types of views
Labeling the views
When: July 4, 2017 @ 2:00 pm – 3:00 pm (Eastern)
Where: Online
Cost: Free
---
Webinar: Creating and Editing Details
Learn how to create a detail in Envisioneer or take an existing one and edit it for a project.
When: July 11, 2017 @ 2:00 pm – 3:00 pm (Eastern)
Where: Online
Cost: Free
---
Webinar: Dimensions and Text
Learn how to use various dimension and text tools to enhance your documents. Learn how the default dimensions can be customized and changed to suit your work.
When: July 18, 2017 @ 2:00 pm – 3:00 pm (Eastern)
Where: Online
Cost: Free
---
Webinar: Schedules
Envisioneer has the ability to create various types of schedules. Learn how to create, customize and insert a variety of schedules.
When: July 25, 2017 @ 2:00 pm – 3:00 pm (Eastern)
Where: Online
Cost: Free
---
Dallas Envisioneer Beginner Training Class.
August 1, Dallas, TX.
Learn how to build a BIM model and extract the working drawings, renderings, bill of materials and RESchek data from it. A full day of learning. The day before Sunbelt Builders Show. Register here.
Nashville Envisioneer Beginner Training Class.
October 24, Nashville,TN.
Learn how to build a BIM model and extract the working drawings, renderings, bill of materials and RESchek data from it. A full day of learning. The day before the Remodeling Show. Register here.
---
SoftPlan online training for 2017
2017 SoftPlan Training Dates
August 15th – 18th – Quick Start Class
August 22nd – 25th – Intermediate
September 12th – 15th – SoftList
September 19th – 22nd – 3D Modeling
October 3rd – 6th – Roof
October 17th – 20th – Quick Start Class
October 24th – 27th – Intermediate
November 7th – 10th – SoftList
December 5th – 8th – Quick Start
December 12th – 15th – Intermediate
Click here to get signed up for any of theses live online trainings.
---
Upcoming GreenHome Institute webinars (free)!
National Association of Realtor's 2017 Sustainability Report Recap – How to Sell Green – Free CEU Webinar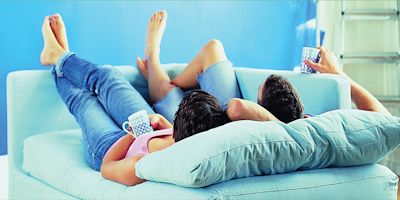 Recent research points to continuous shifts in market interest as it relates to sustainability. This webinar highlights the REALTORS and Sustainability 2017 Report that points to market opportunities for a variety of industry professionals.
You'll learn …
Why consumers want products and systems that make for a comfortable living space but also reduce energy costs.
How to communicate and explain the benefits to buyers (e.g., cost savings, comfort, walkability).
How to harness existing resources to show the growing demand for eco-friendly homes, products and systems.
And more!
When: October 4, 2017, 12:00 pm – 1:15 pm (Eastern)
Where: Online
Cost: Free
---
---
Miscellaneous
---
Welcome new AIBD members!
Please help us welcome those who joined or rejoined AIBD this past week.
David Cox
Nicole Crawford
Joseph Denaro
Alberto Juaregui
Margo Loring
TX
GA
NY
TX
CO
Professional
Student
Student
Professional
Professional
We are pleased you have chosen AIBD as a resource for professional and personal growth. Membership provides technical information, advocacy, professional networking opportunities, as well as participate in programming sessions offered at various conferences throughout the year. All designed to help advance your career.
Visit "SearchHomeDesigners.com" to reach out and exchange information with other professionals in the building designer industry supporting the AIBD mission.
---
Humor for your Monday!
Building designers never retire, they withdraw!
---
Follow the new AIBD Facebook Page!
We've built a new AIBD Facebook page, which is now live.
We have closed our AIBD Facebook group, so make sure you're following the official page.
Click here to go to the page now.
---
---
---
CLICK HERE and to learn more about AIBD events!
Your designs could make you money while you sleep.
Learn how to leverage contemporary digital marketing techniques to land more clients or sell your own plans online. Subscribe now to get started.