Meet our new Texas student chapter!
The AIBD Board of Directors has approved the charter for a student chapter at Lakeview Centennial High School (LCHS) in Garland, TX. The photo above includes 50+ of the over 80 students recently accepted into the chapter. The chapter's Faculty Advisor is Matt Russel (missing in the picture).
Matt has been working tirelessly to create a credential for his students. The Education Committee is working with Matt, and his Architecture and Construction Cluster of almost 100 students, to create the Building Design Technology – Level I certificate of achievement, a curriculum based assessment program, which would ultimately be offered to all high school architectural programs.
A few weeks ago, AIBD and Lakeview High School BETA tested the program using an online testing platform built specifically for the LCHS students and their current curriculum. The committee is currently working on proprietary curricula based on a residential working drawings guidebook set to be published by AIBD later this summer. The testing offered at the end of the course curriculum is intended to verify that the student met the learning objectives of the curriculum.
The Building Design Technology Certificate Program is modeled after the International Code Council's High School Technical Training Program (HSTTP). AIBD executive director Steve Mickley meets regularly with Jim Ellwood (jellwood@ICCsafe.org), a building official in Maryland, who is the pioneer and administrator of the ICC program.
"This is something the ICC is watching very closely and wants to partner with once we get it up and running."
Steve told the MondayMINUTE.
"With the proposed working drawings guidebook incorporating the ICC's plan review check list, our new high school program is a perfect fit with the ICC's student program and I look forward to promoting them both."
Steve added.
---
Help Design & Build Day Grow
AIBD is expanding next month's Design & Build Day (D&BD) to include the University of Central Missouri (UCM) and Weber State University.
D&BD was launched last year at UCM with over 50 students attending from the architectural technology, construction management and interior design departments.
D&BD has doubled its first year and the AIBD Board of Directors would like to continue that trend. Our goal can be made possible with the generous support of the industry!
The mission of D&BD is to make students aware of the careers available in the AEC industries and how to get started in one. Industry people are invited to the full day affair to make presentations and mingle with the students.
The event is FREE for the students and to make that possible we count on professional such as yourself. The cost is approximately $25/student and with only 200 committing to sponsor one student, we can fill both the rooms.
CLICK HERE to download a contribution form.
For more information about the conferences, visit www.AIBD.org/conferences.
Design & Build Day
April 4, 2017 – University of Central Missouri, Warrensburg, MO
April 6, 2017 – Weber State University, Ogden, UT
---
A look at America's largest Net-Zero-Plus building.
The Net Zero Plus Electric Training Institute (NZP-ETI), in Greater Los Angeles, has set the new standard for energy efficiency in buildings.
By 2020, every new home in California will have to produce as much energy as it consumes. Buildings like the NZP-ETI are taking it even further by generating more power than they consume. In fact, this one building will produce 185,000 KWh of extra electricity by the end of its first year.
It's not just using the latest in energy efficient technology. The building also employs green design principals that many building designers use every day.
Some of the features of the NZP-ETI are…
144,000 square feet of LED lighting
DC lighting capabilities
Advanced lighting, energy management and mechanical control systems
Interactive dashboards with real-time building performance data
Exterior solar shading wall
High Solar Reflective Index (SRI) roofing
Electrochromatic glass
High-efficiency heating and cooling systems
High-performance insulation
Passive ventilation with large, efficient ceiling fans
Buildings currently consume about two thirds of the nation's electricity. The NZP-ETI is setting a new standard for curbing US emissions and the effects they have on our natural environment.
---
Live online help session for ConDoc and SketchUp.
March 15, 2017
11:00 am – 12:00 pm EDT
AIBD 2016 Summer Conference speaker Michael Brightman will be hosting a free online help session for ConDoc and SketchUp.
This session will begin with a brief presentation on a new 3D topic by Mike Brightman, author of "The SketchUp Workflow for Architecture" and creator of The ConDoc Tools for SketchUp Pro.
After the presentation, stick around to ask any advanced questions you have for SketchUp, LayOut, Lumion, and ConDoc. He will provide you with professional tips and insider workflow secrets that you can use to boost the quality and proficiency of your projects!
You can pick up ConDoc at CONDOCTools.com*.
For more information on the event, check out Mr. Brightman's website.
*This is an affiliate link.
---
Central Iowa Chapter meeting schedule for March and April 2017.
Friday, March 24 11:30 AM – 1:30 PM CDT
Lunch: BYO or order from Jimmy Johns; drinks provided. Topics of Discussion will be codes, by Guest Code Officials Ryan Mayer of the City of Clive, and Keith Rash of the City of Waukee.
We will be discussing your code-related questions and areas of concern that the speakers commonly see in plan reviews.
Questions from members must be submitted to Kevin Riesberg by Friday, March 10.
---
Friday, April 21 11:30 – 1:30 CDT
Topics of discussion to be announced. Lunch will be provided by Windsor Windows and Doors. There will be an optional tour after the meeting.
---
Upcoming Cadsoft events: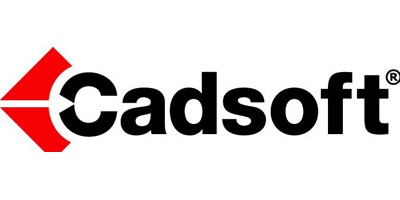 Webinar: Columns/Beams/Lumber
Learn how to insert, modify and specify purchase lengths for lumber.
When: March 14, 2017 @ 2:00 pm – 3:00 pm (Eastern)
Where: Online
Cost: Free
---
Webinar: Framing
Learn how to frame walls, floors and ceilings.
When: March 21, 2017 @ 2:00 pm – 3:00 pm (Eastern)
Where: Online
Cost: Free
---
Webinar: Quotes and Quantities
Learn how to customize your quantity information to incorporate extra elements and create formulas to achieve customized quantities.
When: March 28, 2017 @ 1:40 pm – 2:40 pm (Eastern)
Where: Online
Cost: Free
---
San Diego Envisioneer Beginner Training Class.
June 27, San Diego, CA.
Learn how to build a BIM model and extract the working drawings, renderings, bill of materials and RESchek data from it. A full day of learning. The day before the PCBC show. Register here.
Dallas Envisioneer Beginner Training Class.
August 1, Dallas, TX.
Learn how to build a BIM model and extract the working drawings, renderings, bill of materials and RESchek data from it. A full day of learning. The day before Sunbelt Builders Show. Register here.
Nashville Envisioneer Beginner Training Class.
October 24, Nashville,TN.
Learn how to build a BIM model and extract the working drawings, renderings, bill of materials and RESchek data from it. A full day of learning. The day before the Remodeling Show. Register here.
---
Upcoming GreenHome Institute webinars (free)!
Using National Green Building Standard for Multifamily Success – Free CEU Webinar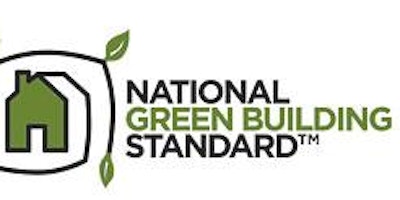 Compared to commercial construction, the margins for residential are small and the ROI is calculated differently. Because of this green certifications aren't as common in residential buildings.
ANSI approval of the National Green Building Standard (NGBS) in 2009 opened the door to cost-effective, credible, marketable green certification for homes and apartments, and this trend is on the rise.
In this free webinar, you'll learn about the NGBS Green certification program, the rigorous requirements, and emerging green building trends with the development of the 2015 NGBS.
You'll learn…
How buildings are designed and constructed using the National Green Building Standard and how it differs from other green building rating systems
The costs and benefits of earning NGBS Green
How NGBS Green's third-party green verification helps to deliver a high-performing asset
What residential builders and developers are using NGBS Green and why
And more!
When: March 15, 2017, 12:00 pm – 1:15 pm (Eastern)
Where: Online
Cost: Free
---
REALIZE: A New Model for Mass Customizable Net Zero Retrofits – Free CEU Webinar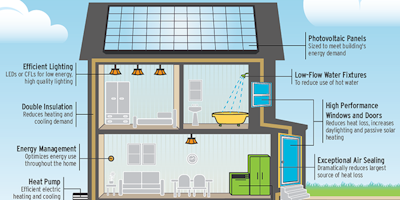 The goal of this webinar is to introduce participants to an industrialized approach to net zero multifamily retrofits developed in the Netherlands, known as "Energiesprong".
You'll learn…
The Energiesprong concept
The North American market feasibility
Availability in the market
To begin thinking about how to make such an offering themselves
And more!
When: March 22, 2017, 12:00 pm – 1:15 pm (Eastern)
Where: Online
Cost: Free
---
Welcome new AIBD members!
Please help us welcome those who joined or rejoined AIBD this past week.
Jason Orlowski
Ken Riead
TX
MO
Professional
Educator
We are pleased you have chosen AIBD as a resource for professional and personal growth. Membership provides technical information, advocacy, professional networking opportunities, as well as participate in programming sessions offered at various conferences throughout the year. All designed to help advance your career.
Visit "SearchHomeDesigners.com" to reach out and exchange information with other professionals in the building designer industry supporting the AIBD mission.
---
Save the Date: Jacksonville RIPPLE, March 29.
Mark your calendar for the area's first Residential Industry Professional People Lunch & Education (RIPPLE) event.
Attend, receive an hour of relevant industry education and help AIBD explore the potential for a chapter in Jacksonville, FL.
We're still looking for a location. Preferably a restaurant with a private meeting room or someone's conference room that can hold up to 15 people, or more. AIBD has 40+ contacts and members in the Jacksonville/St. Augustine area.
There is great potential for AIBD's sixth chapter in Florida if there is a need and the industry professionals in that area are interested in maintaining one. Answering those questions is the primary purpose of this complimentary lunch event.
Date: Wednesday, March 29, 2017
Time: 12:00 to 2:00 pm ET
Location: TBD (we'll update in a future MondayMINUTE)
Cost: Complimentary
RSVP: info@AIBD.org or 800-366-2423
---
Air Vent Inc. Ask The Expert seminars are coming to a town near you.
Air Vent Inc. are bringing their "Ask The Expert" seminars to cities all over the USA, and there's bound to be one near you.
You'll learn…
How to avoid obvious installation mistakes
How to sell your services the right way
What code violations will follow your whole career
And much more!
These are technical seminars, not sales presentations.
AIBD, AIA, NARI, A.I.I., NAHI, RCI and ACHI members can receive CE credits by attending seminars.
There are 30 seminars around the country, so click here to locate the one that's nearest to you.
These seminars run from January to March 2017.
March's upcoming seminars will be:
Vaughan, Ontario Canada – Tuesday, March 14, 2017
Rochester, NY – Wednesday, March 15, 2017
Champions Gate, FL – Tuesday, March 21, 2017
Atlanta, GA – Wednesday, March 22, 2017
Nashville, TN – Thursday, March 23, 2017
Memphis, TN – Friday, March 24, 2017
Malvern, PA – Wednesday, March 29, 2017
Norfolk, VA – Thursday, March 30, 2017
---
Humor for your Monday!


This week's comic is by Roger Penwill of England.
Mr. Penwill has been a full-time professional cartoonist since 1999, following an architectural career in London. He was one of the first UK cartoonists to convert to producing fully digital artwork and was instrumental in promoting its acceptance in other countries.
For more information on Mr. Penwill or his comics, click here to check out his website.
---
---
CLICK HERE and to learn more about AIBD events!
Your designs could make you money while you sleep.
Learn how to leverage contemporary digital marketing techniques to land more clients or sell your own plans online. Subscribe now to get started.