The AIBD Spring Conference was last week! Here's a quick recap:

The conference kicked off Friday, March 3 with an educational session by Michael Mazzia of Seen Above Media, titled "Using Drones in Architecture & Construction". It was followed by another educational session "How to Have Fun Designing Homes Quickly and Precisely" by Chip Hudson of Hudson Home Design.
The day was closed out with a networking buffet dinner at OD Cafe followed by more networking in the hospitality suite.
Saturday, March 4 opened with a buffet breakfast and educational session "Evaluating Floor Performance & The TJ-Pro™ Rating System".
After breakfast were two more educational sessions: "Tax Law – The Good, the Bad and the Confusing" by Ann Clausen, CPA CGMA of Daniel, Ratliff & Company, and "What You Need to Know About FEMA Changes" by Rick Sykes of RamJack Foundation Solutions.
The buffet lunch included an AIBD Town Hall Session with President Kevin Holdridge and Executive Director Steve Mickley.
The hospitality suite was open for two more sessions of the day, with the Trade Show and a buffet dinner in between.
It was great to see everyone who attended and we can't wait to see everyone again at the next conference, which will be our Summer Conference in August. For information on all of our conferences, please check out the AIBD website, and of course, keep checking the MondayMINUTE.
We're also proud to announce our new AIBD Events app, currently available in the Google Play store and the iOS App store.
---
Company in Russia 3D prints a house in 24 hours costing just over $10,000.
These days, we're 3D printing everything we possibly can. We've got 3D printed medical supplies, like arm casts, 3D printed gun parts, and now 3D printed houses.
This particular 3D printed home is 400 square feet, cost just over $10,000USD, and was fully functional in just 24 hours.
The house consists of a hallway, bathroom, living room and kitchen. It supposedly can stand for up to 175 years…but obviously it hasn't been around long enough to fully test that.
When printed, the house just needs a few things like the windows and doors installed, some plumbing, and of course an attractive paint job.
This is a great first step towards easy, fast, and affordable small housing, as well as a step towards building bigger 3D printed dwellings quickly and affordably. It would be interesting to see this technology adapted to build small homes that could be stacked like LEGO bricks so that we could build up as needed, rather than out.
You can watch a video of the house being "built" on Mashable. The article also has more information about the house and the 3D printing company that created it.
---
Susquehanna Chapter Meeting for Thursday, March 9
The AIBD, Susquehanna Chapter invites you to join them for an "Introduction to Radiant Heat" by Glen Arndt of Warmboard.
Learn about the history of radiant heating, from its origins in Asia and Europe to its adoption in North America. Glen will talk about floor structure, flooring, details, calculations, power needs, weights, water flow, and answer all the questions you have.
He'll also teach about the differences in performance between high mass, low mass and electric radiant systems.
Warmboard makes the most energy-efficient and responsive radiant heating panels in the industry. Warmboard is a preferred radiant solution, and corporate member, of AIBD.
Date: Thursday, March 9, 2017
Time: 12:00 to 1:30 p.m.
Location: The Board Room in Arthur's Terrace Restaurant at Eden Resort, 222 Eden Rd, Lancaster, PA 17601
RSVP: Larry Stauffer – (717) 989-4491 or larryshomedesigns@dejazzd.com
---
Suncoast Chapter Meeting on Thursday, March 9th, 2017.
In this meeting, RamJack will be helping us learn how to fill foundation cracks.
Ram Jack is dedicated to providing outstanding foundation services for a wide range of customers throughout North America. Their mission: "to be recognized for lasting foundation solutions and exceeding customer expectations– nothing more, nothing less."
Where:
Com Center
9040 Town Center Parkway
LWR, 34202
When:
Thursday March 9th, 2017
11:45 AM to 1:15 PM
Who
AIBD Suncoast Chapter (Manatee, Sarasota, and Charlotte counties)
For more information about the Suncoast Chapter, check out the Suncoast Chapter page.
---
Upcoming Cadsoft events: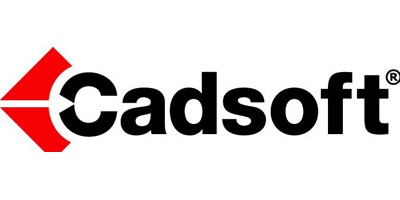 Webinar: Import and Export Features in Envisioneer
There are various file formats that can be imported and exported from Envisioneer. Learn about each one and how they can be used in your business.
When: March 7, 2017 @ 2:00 pm – 3:00 pm (Eastern)
Where: Online
Cost: Free
---
Webinar: Columns/Beams/Lumber
Learn how to insert, modify and specify purchase lengths for lumber.
When: March 14, 2017 @ 2:00 pm – 3:00 pm (Eastern)
Where: Online
Cost: Free
---
San Diego Envisioneer Beginner Training Class.
June 27, San Diego, CA.
Learn how to build a BIM model and extract the working drawings, renderings, bill of materials and RESchek data from it. A full day of learning. The day before the PCBC show. Register here.
Dallas Envisioneer Beginner Training Class.
August 1, Dallas, TX.
Learn how to build a BIM model and extract the working drawings, renderings, bill of materials and RESchek data from it. A full day of learning. The day before Sunbelt Builders Show. Register here.
Nashville Envisioneer Beginner Training Class.
October 24, Nashville,TN.
Learn how to build a BIM model and extract the working drawings, renderings, bill of materials and RESchek data from it. A full day of learning. The day before the Remodeling Show. Register here.
---
Upcoming GreenHome Institute webinars (free)!
Unlocking Customer Demand with "Peer Diffusion" Strategies – Free CEU Webinar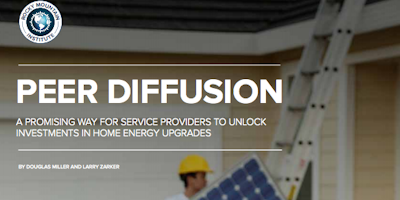 As more homeowners see their friends and family investing in energy upgrades, the more likely they will want to make similar investments.
Attend this free online webinar to learn how to use online and in-person tactics to enable "peer diffusion" before, during, and after projects. You can help make energy upgrades a must-have in homes and encourage the investment.
You'll learn how to…
Increase customer demand for home energy upgrades
Better engage with homeowners using in-person and online tactics
Use different peer diffusion tactics
Identify challenges and opportunities to increase your use of peer diffusion tactics
And more!
When: March 8, 2017, 12:00 pm – 1:15 pm (Eastern)
Where: Online
Cost: Free
---
Using National Green Building Standard for Multifamily Success – Free CEU Webinar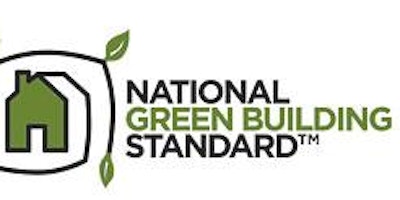 Compared to commercial construction, the margins for residential are small and the ROI is calculated differently. Because of this green certifications aren't as common in residential buildings.
ANSI approval of the National Green Building Standard (NGBS) in 2009 opened the door to cost-effective, credible, marketable green certification for homes and apartments, and this trend is on the rise.
In this free webinar, you'll learn about the NGBS Green certification program, the rigorous requirements, and emerging green building trends with the development of the 2015 NGBS.
You'll learn…
How buildings are designed and constructed using the National Green Building Standard and how it differs from other green building rating systems
The costs and benefits of earning NGBS Green
How NGBS Green's third-party green verification helps to deliver a high-performing asset
What residential builders and developers are using NGBS Green and why
And more!
When: March 15, 2017, 12:00 pm – 1:15 pm (Eastern)
Where: Online
Cost: Free
---
Welcome new AIBD members!
Please help us welcome those who joined or rejoined AIBD this past week.
Michael Garrell
GA
Professional
We are pleased you have chosen AIBD as a resource for professional and personal growth. Membership provides technical information, advocacy, professional networking opportunities, as well as participate in programming sessions offered at various conferences throughout the year. All designed to help advance your career.
Visit "SearchHomeDesigners.com" to reach out and exchange information with other professionals in the building designer industry supporting the AIBD mission.
---
Save the Date: Jacksonville RIPPLE, March 29.
Mark your calendar for the area's first Residential Industry Professional People Lunch & Education (RIPPLE) event.
Attend, receive an hour of relevant industry education and help AIBD explore the potential for a chapter in Jacksonville, FL.
We're still looking for a location. Preferably a restaurant with a private meeting room or someone's conference room that can hold up to 15 people, or more. AIBD has 40+ contacts and members in the Jacksonville/St. Augustine area.
There is great potential for AIBD's sixth chapter in Florida if there is a need and the industry professionals in that area are interested in maintaining one. Answering those questions is the primary purpose of this complimentary lunch event.
Date: Wednesday, March 29, 2017
Time: 12:00 to 2:00 pm ET
Location: TBD (we'll update in a future MondayMINUTE)
Cost: Complimentary
RSVP: info@AIBD.org or 800-366-2423
---
Air Vent Inc. Ask The Expert seminars are coming to a town near you.
Air Vent Inc. are bringing their "Ask The Expert" seminars to cities all over the USA, and there's bound to be one near you.
You'll learn…
How to avoid obvious installation mistakes
How to sell your services the right way
What code violations will follow your whole career
And much more!
These are technical seminars, not sales presentations.
AIBD, AIA, NARI, A.I.I., NAHI, RCI and ACHI members can receive CE credits by attending seminars.
There are 30 seminars around the country, so click here to locate the one that's nearest to you.
These seminars run from January to March 2017.
March's upcoming seminars will be:
Phoenix, AZ – Tuesday, March 7, 2017
Salt Lake City, UT – Wednesday, March 8, 2017
Colorado Springs, CO – Thursday, March 9, 2017
Vaughan, Ontario Canada – Tuesday, March 14, 2017
Rochester, NY – Wednesday, March 15, 2017
Champions Gate, FL – Tuesday, March 21, 2017
Atlanta, GA – Wednesday, March 22, 2017
Nashville, TN – Thursday, March 23, 2017
Memphis, TN – Friday, March 24, 2017
Malvern, PA – Wednesday, March 29, 2017
Norfolk, VA – Thursday, March 30, 2017
---
Humor for your Monday!

This week's comic is by Roger Penwill of England.
Mr. Penwill has been a full-time professional cartoonist since 1999, following an architectural career in London. He was one of the first UK cartoonists to convert to producing fully digital artwork and was instrumental in promoting its acceptance in other countries.
For more information on Mr. Penwill or his comics, click here to check out his website.
---
---
CLICK HERE and to learn more about AIBD events!
Your designs could make you money while you sleep.
Learn how to leverage contemporary digital marketing techniques to land more clients or sell your own plans online. Subscribe now to get started.