---

Learn to use the GreenStar home certification tool.
Do you know how to use the GreenStar home certification tool? Join us for the First Tuesday @ 2:00 where Brett Little, executive director of the Green Home Institute, will teach us. GreenStar is a homegrown resource developed by regional experts to help you know for certain that a home is green. Not just some of the materials, not just energy efficiency – the whole thing. Whether you're remodeling a room, adding addition or building a new, take the guesswork out of doing the right thing.
CLICK HERE to register.
---
AIBD Annual Conference educational lineup announced.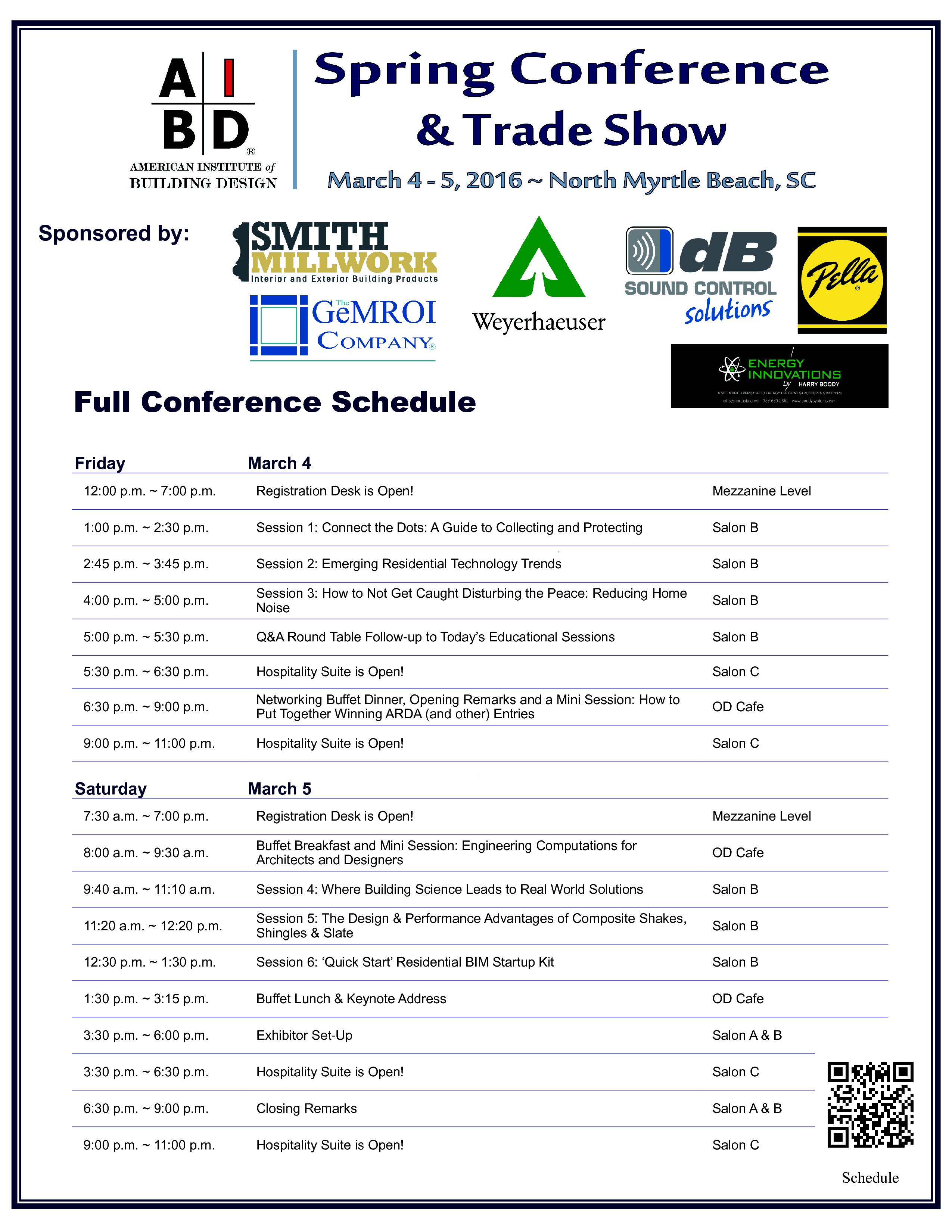 The AIBD Conference Committee has arranged three days packed with top shelf architectural training and an architectural tour back through the gilded age. The morning of August 5th, Boston residential architect Jeremiah Eck, FAIA, will lead a discussion on the things we do as designers to market ourselves. Followed by an afternoon of high performance home design training brought to us by Harvey Bernstein, VP of Industry Insights & Alliances at McGraw-Hill Construction and Rose Quint, Assistant Vice President, Survey Research at NAHB.
The education continues on Thursday, August 6th with a full day of classic mouldings, the orders and classicism in American residential design, presented by Martin Brandwein and Sheldon Kostelecky from the Institute of Classical Architecture and Art (ICAA). Both days are a part of the full two-day AIBD Annual Conference registration which kicks off on Tuesday evening, August 4th, with a reception at the Arcade. The new arcade providence preserves a national historic landmark and enhances it with a modern concept. The first floor of the nation's oldest indoor shopping mall will features freshly designed retail shops and restaurants, while the second and third floors are home to residents of 48 micro-lofts—small, efficiently designed living spaces.
Those who can attend Friday, August 7th, have the option of registering for a full-day architectural tour through three of Newport's most prominent private residences – the Breakers, the Elms and the Isaac Bell House. In addition, there's the ARDA awards dinner held that evening in the Garden Room at the historic Providence Biltmore. 
CLICK HERE for the full conference schedule of events. Keep an eye on your inbox….registration should be open soon and space is limited.
---
Space still available for May 15th BIM round-table.
Join the AIBD, Central Oklahoma Chapter for a Building Information Modeling round-table presentation of various software platforms on Friday, May 15 at the Oklahoma State University – Oklahoma City campus. Registration begins at 8:00 a.m. CDT and the presentations run from 9:00 a.m. through 4:00 p.m. with the last hour and a half set aside for open discussion. There is no charge for this event and lunch will be provided. Space is limited and an RSVP is required. Please contact Marc Wilson, the chapter president, and let him know that you will be attending.
RSVP: marc@marcfwilson.com
CLICK HERE for a more detailed agenda and additional information.
---
Don't miss the historic walking tour, May 16th.
Unlock Florida's past with the Amelia Island Museum of History Tours. This is a 1.5- 2 hour walking tour of the South Fernandina historic district. Starting at the landmark St. Peters Episcopal Church this tour showcases Fernandina's beauty, charm, and unique character. Ticket are $15 each and have limited availability. Tickets can be purchased HERE through Eventbrite.
The walking tour is the afternoon conclusion of a full day event hosted by the AIBD Florida and Georgia societies May 15th and 16th at the Residence Inn Marriott, Fernandina Beach, FL. CLICK HERE for a full itinerary and registration details.
---
Small sustainable homes can't be affordable…or can they?
A Webinar: May 12, 2015 – 3:00 to 4:00 p.m. EDT
CLICK HERE to register
Join us for a presentation on how Habitat for Humanity manages to incorporate sustainability, and stay affordable.  Habitat is a leading certifying builder to LEED, ENERGY STAR, Indoor airPLUS, Earthcraft, System Vision, Earth Advantage and several other regional programs.  Our presenter is Tiffani Irwin, who found herself on a Habitat job site 25 years ago, and has been engaged with the mission ever since.  As an early member of the "Green Team," HFHI's earliest focus on sustainable and energy efficient construction, Tiffani was an early adopter of sustainable building practices.  In her current role, Tiffani manages the efforts around best practices for sustainable new construction and work on existing homes.
---
Big savings from Lenovo are in full bloom.
May is blooming big discounts at Lenovo for AIBD members! For the entire month of May, receive instant savings up to 38% off select Lenovo PCs, plus FREE shipping on all web orders. Get 38% off the Lenovo S8-50 tablet, 23% off the Lenovo Flex 3 15" laptop, 18% off the ThinkCentre M73 desktop (tower), and 12% off the new ThinkPad T450s laptop. For more information and easy ordering, visit www.lenovo.com/lsp or call 1.800.426.7235, ext. 3569.
---
SoftPlan offers intermediate classes May 12-15.
When: May 12 – 15, 2015
Time: Classes meet from 9:00 a.m. – 10:30 a.m. CST
SoftPlan's Intermediate class will teach you the advanced skills you need to create complete custom house plans. This class will be conducted using SoftPlan 2016.
You'll learn how to draw a complete house plan in 2D and 3D and how to generate elevations and sections, all from the convenience of your own office. You'll also be able to ask the instructor questions and interact with the class.
Each class is $195.00 per person. See a full itinerary and visit our website for more class offerings.
Classes fill up fast, register today.
Phone 800-248-0164 or email sales@softplan.com.
---
Northeast Society strategy session this Wednesday.
The AIBD Northeast Society is meeting at CR's the Restaurant in Hampton, NH from 11:30 a.m. to 2:30 p.m. This will be a strategy session to re-structure our society based on recent changes at AIBD national. Your input and participation is important to us as we decide the future of our society. The lunch and business meeting is free from AIBD members, guest pay for their own lunch.
CLICK HERE for more information and to RSVP.
---
More events ahead.
April 21-24 – SoftPlan 3D rendering class, Online
May 13 – AIBD, Charlotte Metro Chapter meeting, Charlotte, NC (contact: kevin@kdhdesign.com)
May 14-15 – Joint Florida/Georgia Society meeting, Fernandina Beach, FL
May 15 – AIBD, Central Oklahoma Chapter, BIM Round-table, Oklahoma City, OK
May 19 – AIBD, Cape Fear Chapter, Fortified Home Construction and Designation Overview, Town Hall, Carolina Beach, NC
May 20 – AIBD, Charlotte Metro Chapter, Educational & Social Event, Red Rocks Cafe, Huntersville, NC
May 29 – AIBD, Central Colorado Chapter meeting, Denver, CO.
June 10 – AIBD, Charlotte Metro Chapter meeting, Charlotte, NC (contact: kevin@kdhdesign.com)
July 8 – AIBD, Charlotte Metro Chapter meeting, Charlotte, NC (contact: kevin@kdhdesign.com)
August 4 – 8 – AIBD Annual Conference: Including the annual membership meeting, two-days of education, architectural tour and ARDA awards gala.
Your designs could make you money while you sleep.
Learn how to leverage contemporary digital marketing techniques to land more clients or sell your own plans online. Subscribe now to get started.