First Tuesday @ 2:00 Recap – Human Factors and Ergonomics!
You spend hours pouring over finite details of a house – kitchen and bedroom design, bathroom layouts, lighting plans. But when it comes to heat – since it's not seen, it's often not considered very much.
Watch this recap of the First Tuesday @ 2:00 webinar program and learn how to easily consider the heating system as much as you do the other factors of your homes, presented by Terry Alsberg, founder, inventor, and CEO of Warmboard.
We will cover the importance of comfort in a home, a brief history of radiant, the downsides of traditional forced air HVAC, and the benefits of radiant for both the industry and their clients.
Certified Professional Building Designers (CPBD) will earn 1.0 Primary CE unit for completing the course.
To participate, click the registration link below and sign up for the online course.
AIBD members get a discount from $50 down to $35. Please contact the AIBD national office at 1-800-366-2423 or send us an email: info@aibd.org for the members-only discount code.
Click here now to register for this, or any of our other courses.
---
Follow the new AIBD Facebook Page!
We've built a new AIBD Facebook page, which is now live.
We will be closing our AIBD Facebook eooup soon, so make sure you're following the official page.
Click here to go to the page now.
---
The AIBD job board has been improved!
The AIBD job board has been improved in both design and usability!
Whether you're looking for a job, or looking to hire someone, this is the best job board in our industry.
If you're looking for work, it's free to post your resume. This is great because if you're looking for work, you're probably pinching pennies until you get it. If you're a student, we understand your student debt is high enough. You won't have to pay anything to seek employment through our job board.
If you're looking to hire some help, you can use our job board to search for quality candidates. You'll be able to browse the resumes for free, and contact the candidates for free. You'll pay only when the candidate is interested in your position. Hiring the right person is an investment in your company, and saving time with our easy to use job board will free you up to focus on other tasks.
Go check out the job board right now at AIBD.org/jobs.
Also, if you're looking to hire, don't forget that we have training on the right way to hire employees. AIBD members can take this course for free; just give us a call at 800-366-2423 or email us at info@aibd.org.
---
Apply for AIBD scholarships today!
Student members and children of Professional members qualify for scholarships.
The American Institute of Building Design's College of Fellows awards two scholarships each year, the College of Fellows Memorial Scholarship and the Annette Farmer Memorial Scholarship. Each scholarship recipient is awarded $1000 and they are named at the American Residential Design Awards Gala, August 11, 2017 at the Academy of Medicine at Georgia Tech, Atlanta, GA. The deadline to apply is June 30, 2017.
For more information, qualifications and applications, CLICK HERE.
---
College of Fellows seek nominations.
The AIBD College of Fellows has announced they will be performing an induction ceremony at the American Residential Design Awards dinner at the Academy of Medicine at Georgia Tech on August 11, 2017. Nominations for Fellows are accepted at any time but to be considered for the coming induction, nominations must be in on or before July 3, 2017. Only AIBD Professional members may nominate another member for consideration.
The honor of membership in the College of Fellows is bestowed upon a Professional member of the American Institute of Building Design who is certified by the National Council of Building Designer Certification and has notably contributed to the advancement of the building design profession by excellence in design, or by excellence in design in combination with excellence in education, literature or public service.
CLICK HERE to download a nomination package.
Contact the College of Fellows Chancellor Jannis Vann by writing college@AIBDmember.org.
---
Suncoast Chapter Meeting on Thursday, May 11th, 2017.
In this meeting, we'll be discussing Green Building.
Please RSVP by 5:00 PM on May 9th, 2017.
When: Thursday, May 11th, 2017
11:45 AM to 1:15 PM
Where: Com Center
9040 Town Center Parkway
Who: AIBD Suncoast Chapter (Manatee, Sarasota, and Charlotte counties)
LWR, 34202
For more information about the Suncoast Chapter, check out the Suncoast Chapter page.
---
AIBD Tampa Chapter meeting on May 20th.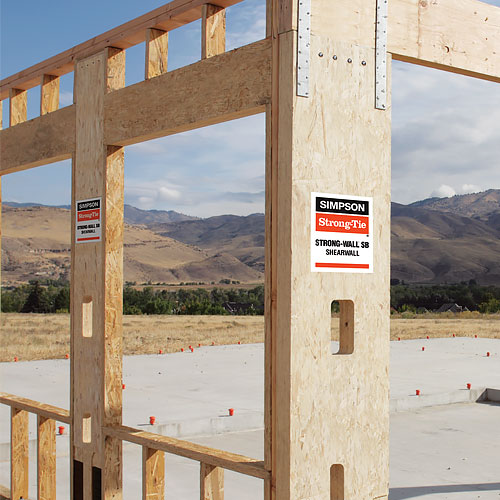 In this meeting, Robert Click will be presenting on the characteristics of open and closed cell spray foam that makes it suitable for high-performance roof/attic assemblies and exterior wall assemblies, the inherent energy performance and cost-saving effectiveness of open cell spray foam when insulation and air barrier are provided in one, and much more.
A light breakfast will be provided, sponsored by Icynene.
Bring someone interested in AIBD or Icynene, whether builder, installer, student, or otherwise.
We will solicit nominees for new chapter officers for election at the June chapter meeting.
Where:
Roney Design Group, LLC
535 Central Avenue
St. Peterburg, FL, 33701
When:
May 20th from 9:00 AM to 10:30 AM
Who:
Tim Roney
727 822 8600
tim@roneydesign.com
Please RSVP by may 17th to reserve your spot.
---
AIBD Lowcountry Chapter RIPPLE Luncheon on May 24th.
Join us for a relaxing lunch aimed at promoting uncompromising professional values, presenting important and challenging ideas/issues, and encouraging a culture of friendship and responsibility among industry professionals.
We're back! After a couple of months off of our scheduled lunches we are back in full force.
This month join us for a presentation by Andrew Stanfield on VERSATEX Trim Board and some of their new products and what they can offer. This product is perfect for our climate and area. Don't miss this opportunity to show your clients a product that they will love.
Where:
Panini's on the Waterfront
926 Bay St
Beaufort, SC 29902
When:
Wednesday, May 24th from 11:45 AM to 1:00 PM
Who:
Paul Cole
843-525-1727
pcole@ColeDesignStudio.biz
---
Tour the Home Innovation Research Lab on May 9th!
Ever wonder how the products we specify as designers and builders are tested? Have you ever seen a building that can replicate the effects of a hurricane or earthquake? Join us on Tuesday, May 9, 2017 for lunch and a tour of such a building.
In 2013 the NAHB Research Center announced that it has changed its name to Home Innovation Research Labs. Why would a company with a nearly 50-year history decide to make a move like this? To enhance the value its brand and certification mark provides clients in the increasingly competitive residential marketplace.
In October 2016, Home Innovation entered into an exciting new cooperation with ICC Evaluation Service (ICC-ES), the premier building product evaluation/listing agency in North America, to better serve the manufacturers of building and plumbing products seeking Evaluation Reports or listing/labeling services. "For years, ICC-ES has offered high quality product evaluations that code officials trust," said International Code Council's (ICC) CEO Dominic Sims, CBO. "Now with product testing available through this cooperation, and the guidance of Innovation Research Labs, ICC-ES clients will experience a further reduction in time to market."
This May 9th event will begin at 12:00 p.m. ET with a light lunch, socializing and a short AIBD presentation. The tour will begin at 1:00 p.m. and conclude around 2:30. Both the lunch and tour are complimentary and to insure we have enough for everyone, please CLICK HERE to RSVP by Sunday, May 7th.
Home Innovation, located in Upper Marlboro, Maryland, is a full-service research, testing, and consulting firm determined to improve the quality, durability, affordability, and environmental performance of single- and multifamily homes and home building products – in short, they aim to perfect the home. Founded in 1964 as a subsidiary of the National Association of Home Builders (NAHB), their team has been integral in the introduction of some of the most groundbreaking innovations in residential construction. Through an interdisciplinary research approach – including market research, building science analysis, laboratory testing, and standards development – they help to find a home for innovation in the residential construction industry.
Event Info:
Date: Tuesday, May 9, 2017
Time: 12:00 p.m. to 2:30 p.m.
Location: Home Innovations Research Lab, 400 Prince George's Blvd., Upper Marlboro, MD 20774, P: 301.249.4000
Cost: Complimentary
RSVP: reply to this email or CLICK HERE (https://goo.gl/forms/N2VAmuMV13ihEroF3)
---
ARDA, an annual checkup for professionals.
The benefits of winning an ARDA award might be obvious, but the process of entering alone provides at least one great benefit: the opportunity to review and evaluate your work from a different perspective.
An annual check-up, so to speak.
As you think about which projects to enter, try to look at them from the judge's point of view. Imagine how they'll measure up against similar projects.
Take a look at previous winners on the ARDA website to get a sense of what the judges are looking for.
If you don't think you have a winning project, consider what you'd like to be doing differently, and start doing it! And if you do think you have a winning project, go for it.
Remember that each category has not a single winner, but as many winners as the judges deem worthy of recognition…the awards are yours to win!
Deadline to enter – June 12, 2017
Visit www.ResidentialDesignAwards.com for program information.
CLICK HERE to register and submit your entries electronically, both at the same time.
Hillary Gottemoeller
ARDA Committee Member
---
Save the date! AIBD Summer Conference in Atlanta!
Summer is coming quickly, which means the AIBD Summer Conference, and American Residential Design Awards gala dinner, will be here before you know it.
This year, the conference will be in Atlanta, Georgia, on August 10th and 11th. The event will be held at the Georgia Tech Hotel and Conference Center on both days.
Friday evening, August 11th, will be The American Residential Design Awards gala dinner at the Academy of Medicine.
Make sure you download the free AIBD smartphone app, available on both the Google Play store and the iOS App store. You'll receive a notification when registration is open.
For more information about this conference and our other conferences, check out the AIBD website.
---
Welcome new AIBD members!
Please help us welcome those who joined or rejoined AIBD this past week.
Michelle Williams
Elegant House Plans, Inc.
CO
GA
Professional
Associate
We are pleased you have chosen AIBD as a resource for professional and personal growth. Membership provides technical information, advocacy, professional networking opportunities, as well as participate in programming sessions offered at various conferences throughout the year. All designed to help advance your career.
Visit "SearchHomeDesigners.com" to reach out and exchange information with other professionals in the building designer industry supporting the AIBD mission.
---
Upcoming Cadsoft events: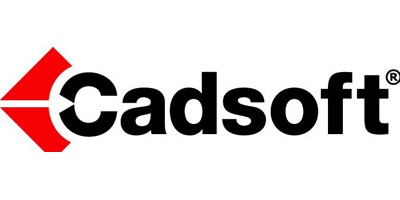 Webinar: Creating and Editing Details
Learn how to create a detail in Envisioneer or take an existing one and edit it for a project.
When: May 9, 2017 @ 2:00 pm – 3:00 pm (Eastern)
Where: Online
Cost: Free
---
Webinar: Printing
Learn how to:
Set up a layout sheet
Adjust scale when printing
Set line weights
Print colour and black and white prints
When: May 16, 2017 @ 2:00 pm – 3:00 pm (Eastern)
Where: Online
Cost: Free
---
San Diego Envisioneer Beginner Training Class.
June 27, San Diego, CA.
Learn how to build a BIM model and extract the working drawings, renderings, bill of materials and RESchek data from it. A full day of learning. The day before the PCBC show. Register here.
Dallas Envisioneer Beginner Training Class.
August 1, Dallas, TX.
Learn how to build a BIM model and extract the working drawings, renderings, bill of materials and RESchek data from it. A full day of learning. The day before Sunbelt Builders Show. Register here.
Nashville Envisioneer Beginner Training Class.
October 24, Nashville,TN.
Learn how to build a BIM model and extract the working drawings, renderings, bill of materials and RESchek data from it. A full day of learning. The day before the Remodeling Show. Register here.
---
SoftPlan online training for 2017
May 9th – 12th: Roof
Just like previous SoftPlan courses, this course is online and only takes a couple hours per day for four days.
Aside from learning the ins-and-outs of SoftPlan to really improve your work flow, you'll learn:
Editing a roof
False gables and dormers
Autoregenerate
Calculating roof height
And more!
Click here to get signed up for this live online training.
---
Upcoming GreenHome Institute webinars (free)!
The Health Benefits of Home Performance – Free CEU Webinar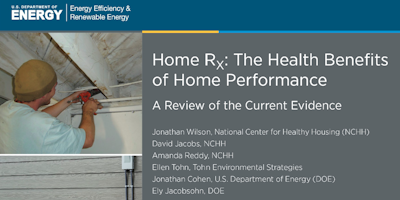 We all know that green building saves money in the long term, and helps the environment, but did you know that there are health benefits associated with energy efficiency?
This online webinar course will cover all of the basics as well as some intermediate topics in regards to home performance health benefits.
The webinar is free to register for, so go reserve your spot!
You'll learn…
The most compelling health benefits of green energy efficiency.
To inform delivery of green energy efficiency and health-related environmental improvements.
To support energy efficiency program cost-effectiveness screening.
Programs and practices that link delivery of green rehab/energy efficiency and health related home upgrades/visits.
And more!
When: May 10, 2017, 12:00 pm – 1:15 pm (Eastern)
Where: Online
Cost: Free
---
The Impacts of Storing Solar Energy in the Home to Reduce Reliance on the Utility – Free CEU Webinar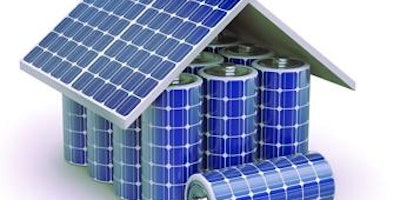 This course will present findings from the recent Nature Energy paper "The impacts of storing solar energy in the home to reduce reliance on the utility," by Robert L. Fares and Michael E. Webber from the University of Texas at Austin.
One of the most common arguments against solar power is that on rainy or otherwise not-sunny days, how will we get power? The truth is, on a normal sunny day, solar panels will take in far more power than necessary. What we need is better energy storage.
This study shows that a typical battery system could reduce peak power demand by anywhere from 8% to 32%. The battery system could also reduce peak power injectsion by anywhere from 5% to 42%.
In this free webinar, you'll learn this and more about "The impacts of storing solar energy in the home to reduce reliance on the utility."
You'll learn how adding home energy storage impacts …
Households' power demand and energy consumption.
Customers' bills under different utility tariffs.
Electricity system emissions.
And more!
When: May 24, 2017, 12:00 pm – 1:15 pm (Eastern)
Where: Online
Cost: Free
---
Humor for your Monday!
If you send Christmas cards to your local Building Officials and they come back with comments …
…You may be a Residential Designer!
Jokes by Allen M. Beaumont, Jr.
http://badesignstudios.com/
Allen began his professional career in 1988 as a Project Coordinator for a large commercial design firm in Winter Park, Florida. Allen's responsibilities gradually expanded and eventually included managing the daily operations of the Residential Design and Development Department.
In 1997 Allen established B&A Design Studio, Inc. and for the last 20 years his award winning firm has been recognized as the preferred source for national home builders as well as custom home builders. He served as President of American Institute of Building Designers for the Florida Society in 2004 and 2005. He is a Certified Professional Building Designer through NCBDC and is a Certified Residential Contractor in the state of Florida.
---
---
---
CLICK HERE and to learn more about AIBD events!
Your designs could make you money while you sleep.
Learn how to leverage contemporary digital marketing techniques to land more clients or sell your own plans online. Subscribe now to get started.