---
Announcements
---
Let's take a look at two upcoming AIBD Fall Conference sessions: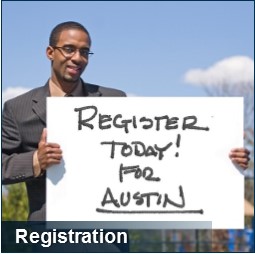 The AIBD Fall Conference in Austin, Texas, is coming up.
There will be two days of sessions, as well as Happy Hour receptions and an architectural tour.
Not to mention seeing old friends and making some new ones.
Let's take a look at a couple of the sessions you will get to learn from.
Unlocking BIM: Practical Residential Project Enhancements Utilizing BIM Technology
Presented by Benjamin N. Tabolt, President, CDG Project Studio, LLC, Colorado Springs, CO.
With this presentation, you'll be able to increase efficiency in project delivery by over 30%. You'll also be able to provide additional services to your clients to increase design budgets and profit margins by up to 100%.
This presentation will cover:
Specific residential BIM applications and how they can be added into a standard set of design documents.
How to provide a streamlined, coordinated project delivery with 3rd party BIM technology integrations.
The unique uses of BIM for designers, contractors, and clients.
And more!
High Performance Home Design Panel Discussion
Presented by AIBD's High Performance Homes Team
The AIBD High Performance Homes Team strives to be the resource for Designers, Builders, and Consumers in the quest to design and build energy efficient, comfortable and environmentally safe homes.
This presentation will cover:
Standard CAD details for AIBD professional members to use, including a standard energy compliant drawing sheet to add to their residential designs.
Case study: The 2017 International Builders Show Tiny House Lab Building.
And more!
Attending an AIBD Conference is truly an investment in yourself and the future of your business.
For more information on educational sessions, CLICK HERE.
CLICK HERE for the full AIBD Fall Conference schedule.
To register for the AIBD Fall Conference, CLICK HERE.
---
Start the process to become a Certified Professional Building Designer today.
As a building design professional, you know that credentials and experience are the keys to your success. You have the experience, but to advance your business you need tangible proof of your qualifications. NCBDC Certification is the solution.
Since 1958, the American Institute of Building Design (AIBD) has been helping building design professionals further their careers by providing impartial third party testing and accreditation.
We are currently in the standard setting phase of our new CPBD exam. Now is a great time to get the process started.
For more information on the standard setting phase, check out the AIBD Blog.
---
AIBD wants to promote your event or content!
In the last six months, we've more than doubled the traffic to our AIBD blog. We're hitting well over 7000 views per month.
This is great because it gives the AIBD more exposure, which leads to more subscribers to our MondayMINUTE newsletter, and ultimately more AIBD members.
As an AIBD member, you have access to this resource. You deserve a piece of those 7000 views.
All you need to do is write a blog post and submit it to us!
For more information on how to get your content onto the AIBD blog and/or in the MondayMINUTE, check out this blog post.
We are also accepting entries for this newsletter, the MondayMINUTE. Entries MUST be received by end of day Thursday. Any entries received Friday morning or later will be in the next week's newsletter.
---
---
Events
---
AIBD Palm Beach Chapter Meeting on Thursday, October 19, 2017
Our friends at Gunn's Quality Glass and Mirror have invited us to enjoy some evening refreshments while we meet and greet each other within their beautiful showroom in Jupiter, FL.
Gunn's Quality Glass and Mirror is a full-service glass and glazing company offering installation of windows, doors, mirrors and other glass materials.
As a courtesy to our hosts, please RSVP by replying to this email or calling 561.373.2537.
Save the Dates:
November 17 – Lunch and presentations compliments of Fypon and Thurma-Tru at the Lighthouse Diner, Jupiter, FL.
December 15 – The first annual Mark Shone Mini Golf Classic (proceeds go to the AIBD scholarship fund) at the Lighthouse Cove Mini Golf, Jupiter, FL.
---
AIBD Central Colorado Chapter Meeting on Friday, October 27, 2017
The AIBD – Central Colorado Chapter invites you to their next meeting.
This is a Lunch-N-Learn hosted by Mike Schwab with Fox Blocks Industry. In addition to an AIBD update meeting, Mike will share with us ways to design homes using Fox Blocks technology.
The event takes place at the newly remodeled art gallery and restaurant, the Warehouse.
For more information, check out the official event on the AIBD calendar.
When: Friday, October 27th, 2017 11:30 AM to 1:00 PM MDT
Where: The Warehouse – 25 W Cimmaron St., Colorado Springs, CO 80903 (The Wine Room)
Who: Keith E. Zoni: (719) 239-9692 or keith@zonidesigngroup.com
---
Design & Construction Week is coming back to Orlando, FL!

Design & Construction Week ® (DCW) features the co-location of the NKBA's Kitchen & Bath Industry Show ® (KBIS) and the NAHB International Builders' Show ® (IBS).
In 2018, this co-location of tradeshows and markets occurs in Orlando, Florida, again January 9-11. The fifth annual DCW will bring together 80,000+ design and construction professionals in the largest annual gathering of the residential design and construction industry.
AIBD members receive special discounts to explore the exhibit floors of both shows—a combined total of 2,100+ exhibits! Register for your DCW expo pass today.
---
---
Training
---
Generate more revenue by ranking higher in search engines with SEO.
People in your area are using Google to find someone to design their home.
If you haven't optimized your website for the search engines, you may not be showing up in their searches. This process is called Search Engine Optimization, or SEO for short.
There are various aspects to internet marketing that you could be doing to bring new clients or sales and SEO is the least you should be doing. Once you know what to do, it's easy to maintain and costs little time.
We've written a post on the AIBD blog that well help you get started with SEO for building designers.
Your competition is doing SEO on their website. Are you?
Click here to read more on the AIBD blog.
---
Upcoming Cadsoft events for the month of October, 2017: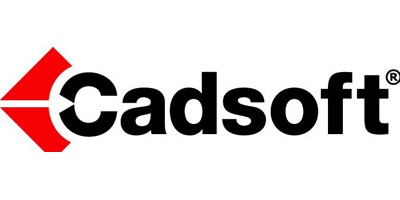 Webinar: Terrain
Learn how to:
Modify the terrain using various tools
Insert Landscaping features
When: October 17, 2017 @ 2:00 pm – 3:00 pm (Eastern)
Where: Online
Cost: Free
---
Webinar: Decks
Learn how to:
Construct a Deck with the Builder Wizard, Deck Tools and Pad tools
Create a new deck for the Catalog
Edit an inserted deck
When: October 24, 2017 @ 2:00 pm – 3:00 pm (Eastern)
Where: Online
Cost: Free
---
Webinar: Remodel Design
Learn how to customize your Catalog to include elements you use for remodeling. How to denote new vs. existing vs. demolish and show them on a floor plan.
When: October 31, 2017 @ 2:00 pm – 3:00 pm (Eastern)
Where: Online
Cost: Free
---
In-Person Training: Nashville Envisioneer Beginner Training Class.
October 24, Nashville,TN.
Learn how to build a BIM model and extract the working drawings, renderings, bill of materials and RESchek data from it. A full day of learning. The day before the Remodeling Show. Register here.
---
SoftPlan online training for 2017
2017 SoftPlan Training Dates
---
Upcoming FREE GreenHome Institute events and training!
Using the GreenStar Tool to (Re)build Better and Market Your Sustainable Business – Free CEU Webinar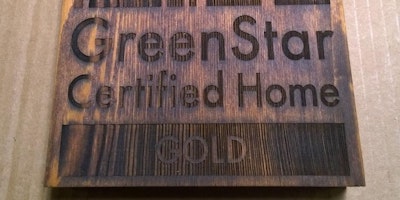 Learn to use a tool that can be used to generate green building bids, specifics, scopes of work and contract language to help subcontractors and builders understand what needs to be done to make a building better.
You'll learn…
The basic requirements of a green building that ensure health and reduced energy costs.
How energy programs HERS, HES, ASHRAE and add value to the greenstar program.
Where to get more resources on high-performance construction and renovation.
And more!
When: October 18, 2017, 12:00 pm – 1:00 pm (Eastern)
Where: Online
Cost: Free
---
---
Miscellaneous
---
Welcome new AIBD members!
Please help us welcome those who joined or rejoined AIBD this past week.
Kevin Atchley
Donna Kerr
Robyn Steward
Lane Trawick
AR
CO
VT
CO
Professional
Professional
Professional
Professional
We are pleased you have chosen AIBD as a resource for professional and personal growth. Membership provides technical information, advocacy, professional networking opportunities, as well as participate in programming sessions offered at various conferences throughout the year. All designed to help advance your career.
Visit "SearchHomeDesigners.com" to reach out and exchange information with other professionals in the building designer industry supporting the AIBD mission.
---
Join AIBD's industry e-newspaper.
Want to know what's going on in your industry but don't have time to surf the web, follow Twitter, or sift through the useless posts on Facebook? Now you can. We'll filter out the senseless stuff and deliver relevant industry news, trends and ideas directly to your inbox every weekday. Subscribe today for FREE.
The #HomeDESIGN Professional Daily is a content curation subscription that turns socially shared industry news into a useful online newspaper. Last week's editions included the world's first smart streets, a 3D printed office of the future, how small firms keep up, and more. The paper is organized in sections – Science, Business, Technology, Environment, plus daily sections. There are instructional videos, interviews and inspirational photographs.
---
Motivation for your Monday!
"You've got to get up every morning with determination if you're going to go to bed with satisfaction." – George Lorimer
---
Follow the AIBD Facebook Page!
Click here to go to the page now.
---
---
---
CLICK HERE and to learn more about AIBD events!
Your designs could make you money while you sleep.
Learn how to leverage contemporary digital marketing techniques to land more clients or sell your own plans online. Subscribe now to get started.