---
Announcements
---
A message from our BIM-R Task Force.
---
Call for Micro-Volunteers, AIBD Codes and Standards Committee.
The 2020 international building code development process has begun. Proposals to amend the codes in "Group A" have been submitted and soon they will be available for public review and comment. The AIBD Codes and Standards Committee needs industry professionals to help sift through the various proposals with the intent of identifying those that affect the performance of the members of AIBD, as well as the entire building design profession.
Your commitment is limited. Your work will begin March1 and be completed by April 1. The public hearings start April 15th and AIBD is attending to testify on any items that you think may, (1) jeopardize a building designer's ability to practice; (2) affect the basic planning of a building; or (3) substantially increase construction costs without good reason.
A wide range of design disciplines are needed. Micro-volunteers should have knowledge or interest in one or more of the following areas:
Egress
Fire Safety
Plumbing
Swimming Pools and Spas
HVAC
Zoning
Property Maintenance
Fuel Gas
Wildland-Urban Interface
Interested parties apply in writing to info@AIBD.org. Please provide a brief bio and identify which of the disciplines listed above you have experience in.
---
From the AIBD Blog: A Designers Guide to Getting Published
One of the most effective methods to market your design abilities is to have you or your business published in a magazine. The publication lives on in perpituity and can be used to give you credibility over your competition.
Many designers don't feel they can be published or their work isn't good enough. Do you have a client success story? Did you have a positive experience working with a product or service? Does your business do something different than other design professionals? Have you won an award? Can you write about your experiences? If you said yes to any of these questions, you are qualified to be published.
Robert J. Klob brings us this month's blog post, A Designers Guide to Getting Published.
Prove your authority by being published. Click here to learn how.
---
---
Events
---
AIBD Tampa Bay Chapter meeting on February 17th.
This months discussion, Hotspots in the Home, will be presented by Randy Morris with Napoleon Products.
Date: February 17, 2018.
Time: 9:00 a.m. to 11:00 a.m.
Location: Panera Bread Community Room, 2285 Ulmerton Road, Clearwater, FL 33762
RSVP to bakerstdesigns@aol.com or (727) 656-5216.
The AIBD Tampa Bay Chapter meets on the 3rd Saturday of each month.
For more information, check out the AIBD calendar.
---
AIBD Salt Lake Metro Chapter meeting on March 5th.
Milgard windows has offered to host a lunch and learn for the AIBD Salt Lake Metro Chapter on March 5th!
We'll learn more about their products, installation, details, and much more.
The location will be determined as we get closer to this event and know how many will attend.
You're welcome to invite other designers, builder clients, or anyone else that can benefit from learning more about Milgard products.
Date: March 5, 2018.
Time: 11:45 a.m. to 1:30 p.m. (Everyone is responsible for paying for their own lunch)
Location: TBD
RSVP by email or by phone: sam@morganfinehomes.com or 801-367-5380.
For more information, check out the AIBD calendar.
---
AIBD Launches BIM Certification
Earn your Certified Residential BIM Manager certificate.
Building information modeling (BIM) is a data-led process that allows project teams to manage information from the design stage and throughout the construction life-cycle. The American Institute of Building Design recognizes an immediate need in the residential construction industry for high level specialists in BIM.
Attend this two-day interactive forum and grow your management skills, earning a "BIM-R®" credential while you do it.
Date: March 15 & 16, 2017
Location: Mitek Distribution Facility, 4380 International Parkway, Atlanta, GA 30354
Registration: (Member/Non-Member):

$495/$595 on or before February 15, 2018
$545/$645 on or before March 10, 2018
$595/$695 at the door (Inquire first, please)

Lodging: AIBD has reserved a limited number of rooms at the Holiday Inn & Suites, Atlanta Airport North, which is about 2 miles from the classroom. Contact our staff at 800.366.2423 or info@AIBD.org to reserve your room for $109 (plus taxes) per night.
CLICK HERE to reserve your seat (Space is limited to 15 participants per conference and admissions are on a first-come, first-served, basis)
For more information, check out the BIM-R Conference page.
---
---
Training
---
Digital Marketing for Building Designers.
Hi, I'm Garrett Mickley. When I first started as Communications Director at AIBD, nothing had been optimized for search engines. For example, our blog averaged between 2000 and 3000 hits per month. I focused my first year improving, testing, improving more, and testing more. In just 12 months, our blog grew to over 7000 hits per month. This increase in traffic has resulted in more AIBD Members, more Certified Professional Building Designers, more ARDA entries, and more conference attendees. If you want to discover the techniques I used to nearly triple site traffic and increase sales, sign up for this webinar recording.
You'll learn:
How to naturally get traffic to your website from search engines with no financial investment.
How to leverage an email list to keep people coming back to your website and buying again.
How to automate your social media posting and why you should talk to your customers.
What kind of content gets people talking and sharing.
And more!
I have 10 years experience working in digital marketing. Past clients include politicians, world-famous music festivals, non-profit organizations, and seven+ figure ecommerce websites.
If you want to scale up your business, this webinar recording is for you.
Sign up today.
Certified Professional Building Designers (CPBD) will earn 1.0 Primary CE unit for completing the course.
To register, or just to get more information, click here. AIBD Members, enroll at a discount! Call 1-800-366-2423 or write info@AIBD.org for the member code.
The American Institute of Building Design (AIBD) believes in the consumer's right to decide who designs their home. AIBD supports that belief by providing education and resources designed to help the consumer make informed decisions and the professional practice at peak performance. Become a part of our mission. www.AIBD.org.
---
Upcoming Cadsoft events for the month of February, 2018: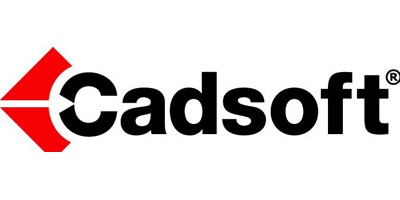 Remodel Design Webinar @ Online Webinar
Learn how to customize your Catalog to include elements you use for remodeling. How to denote new vs. existing vs. demolish and show them on a floor plan.
When: Feb 13 @ 2:00 pm – 3:00 pm (Eastern)
Where: Online
Cost: Free
---
Bathroom Design Webinar @ Online Webinar
Learn how to:
Insert and customize a Vanity
Insert and create a custom shower
Create a shower door
Insert fixtures
Insert a tub in a platform
When: Feb 20 @ 2:00 pm – 3:00 pm (Eastern)
Where: Online
Cost: Free
---
Understanding Locations Webinar @ Online Webinar
Learn how to set up building locations properly so you have the heights correct and the default framing information specified for every project.
When: Feb 27 @ 2:00 pm – 3:00 pm (Eastern)
Where: Online
Cost: Free
---
---
Upcoming free GreenHome Institute webinars:
Introduction to the Building Energy Asset Score – Free CEU Webinar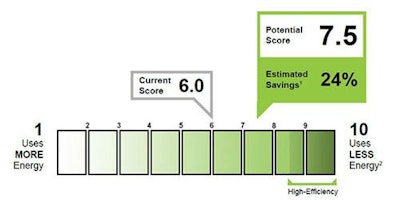 Know the history, background, and intended use of the tool in regards to making buildings efficient and healthier.
Articulate basics of navigating the Asset Score interface as part of creating a new building.
Gain insight into some best practices for using the tool to improve the buildings for occupant comfort.
Know where to get more resources to make informed decisions on safer and cost-effective upgrades.
And more!
When: February 14, 2018, 12:00 pm – 1:15 pm (Eastern)
Where: Online
Cost: Free
---
Reducing EMFs in residential construction, Assessing and Mitigating "Dirty Electricity" Free CE Webinar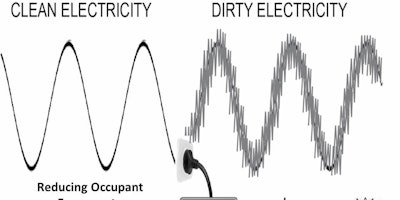 Know the sources of unhealthy dirty electricity EMFs
Articulate the health impacts of dirty electricity EMFs
Understand strategies to prevent dirty electricity EMFs
Reiterate how dirty electricity fits in with other types of EMFs
And more!
When: February 21, 2018, 12:00 pm – 1:15 pm (Eastern)
Where: Online
Cost: Free
---
Passive Solar Design and Online Tools for Window Shading Design, Analysis and LEED – Free CEU Webinar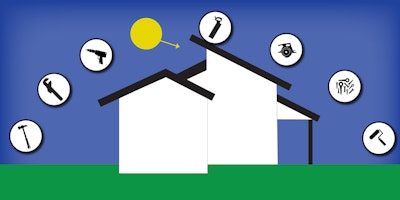 Know the importance of correctly addressing window locating and shading needs and how it fits in with LEED BD+C V4 Building Orientation for Passive Solar
Understand the seasonal and daily performance of horizontal window overhangs and how it helps with LEED BD+C V4 Building Orientation for Passive Solar
Articulate how to use design tools to determine instantaneous window shading from horizontal overhangs and if you can get credit in LEED BD+C V4 Building Orientation for Passive Solar
Understand how to use design tools to determine annual window shading from horizontal overhangs
And more!
When: February 28, 2018, 12:00 pm – 1:15 pm (Eastern)
Where: Online
Cost: Free
---
Understanding RESNET's Home Energy Rating System (HERS Index) – Free CEU Webinar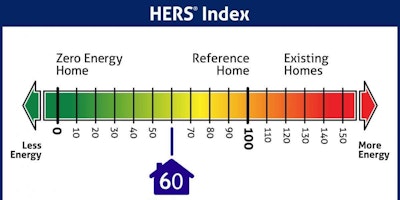 Describe how a Home Energy Rating works and ties into LEED BD+C V4 EA Annual Energy Use
Describe the process for conducting a Home Energy Rating that is required for LEED BD+C V4 Minimum Energy Performance and what impact it can have on occupant health
Explain how RESNET's Home Energy Rating System works with green building, LEED BD+C V4 Energy Budget, energy efficiency and utility programs as well as building energy codes;
Understand the requirements for becoming a HERS Rater and the health and life safety aspects of what Raters do.
And more!
When: April 11, 2018, 12:00 pm – 1:15 pm (Eastern)
Where: Online
Cost: Free
---
You can check out all GreenHome Institute's events at https://greenhomeinstitute.org/events/.
---
Attend the Roofing Industry's Best-Practices Seminar in Residential Attic Venting
Air Vent's best practices in residential attic ventilation seminar turns 20 in January. You're invited to attend any of their 25 stops across North America during quarter one of 2018. Over 23,000 roofing professionals have participated in sharing these industry tips; don't be the only one who hasn't.
Here's a list of the upcoming live events' locations and dates:
Malvern, PA – February 14, 2018
Schaumburg, IL – February 15, 2018 (10 a.m. brunch, 10:30 a.m. – 12:30 p.m. seminar)
Buffalo, NY – February 20, 2018
Vaughan, Canada – February 21, 2018
Novi/Livonia, MI – February 22, 2018
Kalamazoo, MI – February 23, 2018
Fort Collins, CO – February 28, 2018
Denver, CO – March 1, 2018
Independence, OH – March 6, 2018
Dublin, OH – March 7, 2018
Indianapolis, IN – March 8, 2018
Des Moines, IA – March 13, 2018
Madison, WI – March 14, 2018
Bloomington, MN – March 15, 2018
Raleigh, NC – March 20, 2018
Columbia, SC – March 21, 2018
Click here for more information about these events.
---
Earn 8 AIBD Primary Credits at a Fee Proposal Workshop
If you're a Certified Professional Building Designer, we'd like to inform you that the AIBD Approved Fee Proposal Workshop is now open for registration.
Learn how to write more effective proposals: utilize Fee Psychology, Negotiation Strategies and Pricing Models to; increase fee levels, raise conversion rates, avoid scope/mission creep and improve Client relationships.
85% of attendees say it's the most useful CE event they've attended
98% say they'd recommend it to other Design Professionals

The workshops will be held at the following locations and dates:

SAN FRANCISCO – 16th Feb 2018
LOS ANGELES – 20th Feb 2018
SEATTLE – 21st Feb 2018
DENVER – 23rd Feb 2018
DALLAS – 26th Feb 2018
AUSTIN – 27th Feb 2018
ORLANDO – 1st Mar 2018
MIAMI – 2nd Mar 2018
NEW YORK – 5th Mar 2018
NEW YORK – 6th Mar 2018
WASHINGTON – 8th Mar 2018
CHICAGO – 9th Mar 2018

The rest of the infromation you need, such as fees, dates, exact locations, registration, and an FAQ, can be found at http://blueturtlemc.com/usa-workshops.

---

SoftPlan online training for 2018

2018 SoftPlan Training Dates

---

Upcoming StruCalc seminars:

AIBD members are welcome the participate in one of our free four hour StruCalc seminars to be held at various locations throughout the United States. Upon completion, you will receive a certificate for four hours of continuing education credit.

Seminars will be held at the following times and locations:

Houston, Texas February 13, 2018
Salt Lake City, Utah March 6, 2018
Boise, Idaho March 7, 2018
Spokane, Washington March 8, 2018
Austin, Texas March 14, 2018
San Antonio, Texas March 15, 2018
Dallas, Texas March 28, 2018
Denver, Colorado April 4, 2018
Las Vegas, Nevada April 24, 2018
Santa Ana California, May 15, 2018
North Los Angeles, May 16, 2018
Riverside, California, May 17, 2018
San Francisco, California, May 30, 2018
Sacramento, California, May 31, 2018

You can register for one of these events, or request for an event to be held in your area by clicking this link: http://www.strucalc.com/strucalc-seminars/.

---

---

Miscellaneous

---

Welcome new AIBD members!

Please help us welcome those who joined or rejoined AIBD this past week.

Sam Marcoux

CA

Associate

We are pleased you have chosen AIBD as a resource for professional and personal growth. Membership provides technical information, advocacy, professional networking opportunities, as well as participate in programming sessions offered at various conferences throughout the year. All designed to help advance your career.

Visit "SearchHomeDesigners.com" to reach out and exchange information with other professionals in the building designer industry supporting the AIBD mission.

---

Check out the AIBD Job Board

Whether you're looking for a job, or looking to hire someone, this is the best job board in our industry.

If you're looking for work, it's free to post your resume. This is great because if you're looking for work, you're probably pinching pennies until you get it. If you're a student, we understand your student debt is high enough. You won't have to pay anything to seek employment through our job board.

If you're looking to hire some help, you can use our job board to search for quality candidates. You'll be able to browse the resumes for free, and contact the candidates for free. You'll pay only when the candidate is interested in your position. Hiring the right person is an investment in your company, and saving time with our easy to use job board will free you up to focus on other tasks.

Go check out the job board right now at AIBD.org/jobs.

Also, if you're looking to hire, don't forget that we have training on the right way to hire employees. AIBD members can take this course for free; just give us a call at 800-366-2423 or email us at info@aibd.org.

---

AIBD wants to promote your event or content!

In the last six months, we've more than doubled the traffic to our AIBD blog. We're hitting well over 7000 views per month.

This is great because it gives the AIBD more exposure, which leads to more subscribers to our MondayMINUTE newsletter, and ultimately more AIBD members.

As an AIBD member, you have access to this resource. You deserve a piece of those 7000 views.

All you need to do is write a blog post and submit it to us!

For more information on how to get your content onto the AIBD blog and/or in the MondayMINUTE, check out this blog post.

We are also accepting entries for this newsletter, the MondayMINUTE. Entries MUST be received by end of day Thursday. Any entries received Friday morning or later will be in the next week's newsletter.

---

Join AIBD's industry e-newspaper.

Want to know what's going on in your industry but don't have time to surf the web, follow Twitter, or sift through the useless posts on Facebook? Now you can. We'll filter out the senseless stuff and deliver relevant industry news, trends and ideas directly to your inbox every weekday. Subscribe today for FREE.

The #HomeDESIGN Professional Daily is a content curation subscription that turns socially shared industry news into a useful online newspaper. Last week's editions included the world's first smart streets, a 3D printed office of the future, how small firms keep up, and more. The paper is organized in sections – Science, Business, Technology, Environment, plus daily sections. There are instructional videos, interviews and inspirational photographs.

---

Motivation for your Monday!

"I insist on a lot of time being spent, almost every day, to just sit and think. That is very uncommon in American business. I read and think. So I do more reading and thinking, and make less impulse decisions than most people in business. I do it because I like this kind of life."
― Warren Buffett

---

Follow the AIBD Facebook Page!

Click here to go to the page now.

---

---

---

CLICK HERE and to learn more about AIBD events!